PA Program Distance Education Option - 3 Year
Public site primary links (section navigation)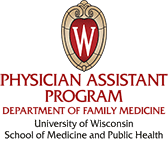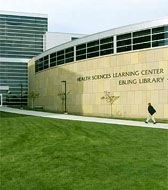 Contact Info:
UW-Madison Physician Assistant Program
Health Sciences Learning Center (HSLC site)
750 Highland Avenue
Room 1278
Madison, WI 53705
Phone: 608-263-5620
1-800-442-6698
Fax: 608-265-4973
Email: Contact PA Program
Sidebar content
What Our Students Say

It is an especially unique opportunity that the UW-Madison Distance Education PA program has granted to so many students. For me personally, to continue giving my time and energy to those in my community while pursuing my professional career as a physician assistant is a gift that I am very grateful for. The DE program has truly allowed me to pursue my career goals without compromising the importance of community and family.
- Danielle Rieck