UW-Madison PA Program At A Glance
Public site primary links (section navigation)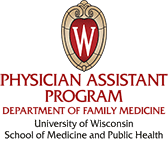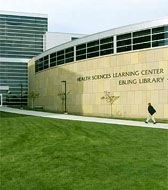 Contact Info:
UW-Madison Physician Assistant Program
Health Sciences Learning Center (HSLC site)
750 Highland Avenue
Room 1278
Madison, WI 53705
Phone: 608-263-5620
1-800-442-6698
Fax: 608-265-4973
Email: Contact PA Program
Sidebar content
What Our Students Say

The faculty's passion for both the PA profession and for teaching is evident in the time they put in to ensuring that each of us has a positive experience. Likewise, my classmates are some of the brightest and most motivated people that I have ever met and I could not ask for a better cohort. I am proud to be a part of this program and look forward to representing it as I become a practicing PA.
- Rebecca Flax, Class of 2014