The spirit of the McGovern-Tracy and Student Scholars Awards is reflected in the actions and voices of those working to make the world a better place through their dedication to community service, outreach and leadership. The COVID-19 pandemic changed the way we come together to celebrate these award recipients, but it did not diminish the accomplishments so deserving of celebration. Please take a moment to recognize UW School of Medicine and Public Health students and DFMCH residents and faculty honored in 2020.
Meet the Winners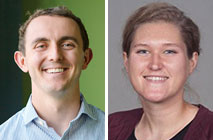 Compassion in Action Community Health Leadership Award Recipients, from left: Connor Enright, Kerry Zimdars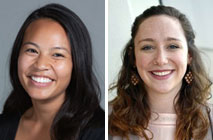 Compassion in Action Tibetan Delek Hospital in India Award Recipients: Cathryn Phouybanhdt, Zoey Shultz

Dr. Lester Brillman Scholarship Recipients, from left: Daniel Lunetta, Ana Pearson, Melissa Ricker, Jordan Smith

Dr. Lester Brillman Leadership and Advocacy Award Recipient: Alice Wei

Dr. Lester Brillman Mentorship in Family Medicine Award Recipient: Bill Heifner, MD

Founders Award (WAFP) Recipient: Collin Lash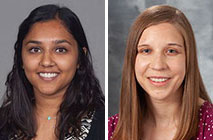 Robert and Irma Korbitz Endowed Scholarship Recipients, from left: Nivedita Nair, Stefanie Sippl (Not pictured: Mishaal Ali)

Vogel Foundation Scholarship Recipient: David Glaubke

Dr. Martin and Charlotte Gallagher Scholarship for Prolotherapy Recipients, from left: Mehwish Moinuddin, DO, MS; Matthew Cowling, DO; Mark Matusak, DO; and Molly Olson, DO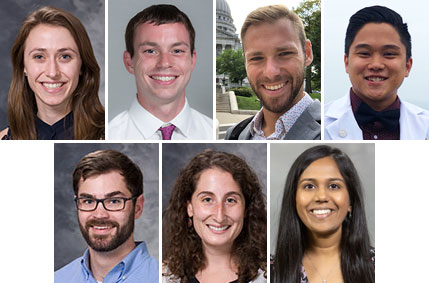 McGovern-Tracy Student and Resident Scholars, from left: (top row) Alyssa Bruehlman, MD, Maxwell Butler, Zachary Dunton, Jose Bien Hernandez, (bottom row) Evan Nolander, DO,  Nina Piazza, MD, Rutvi Shah (Not pictured: Benjamin Kannenberg).
The McGovern-Tracy and Student Scholars program is named for Isabel McGovern Kerr and Michele Tracy. McGovern Kerr endowed the DFMCH in 1998 to establish scholarships in memory of the McGovern family who pioneered in Wisconsin and were some of its first family physicians. Michele Tracy was a second-year UW medical student who was killed while participating in an educational service program in Malawi, Africa, in July 1999.
Published: July 2020