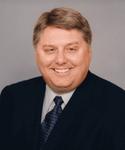 Professor (CHS)
richard.roberts@fammed.wisc.edu
(608) 424-3384
Belleville
A family physician and attorney, Rich Roberts has been associated with the Department of Family Medicine (DFM) since 1983. From 1983 to 1987, he was a rural family physician in Darlington, Wisconsin,while teaching part-time in the DFM. He joined the DFM full-time in January 1987 and was promoted to professor in 1994. He served as interim chair of the DFM from 1992 to 1993.
Since 1987, Dr. Roberts has practiced at the DFM clinic in Belleville, a rural community of 1900. He has provided the full scope of family medicine services: delivering babies, caring for patients of all ages, performing endoscopy and minor surgery, and attending patients in the hospital, including those in intensive care units.
At the international level, Dr. Roberts is Past President of the World Organization of Family Doctors (Wonca). He has consulted with government leaders and taught in more than 50 countries. He led U.S. delegations to Brazil, Tajikistan, Uzbekistan, and Vietnam. He has been a member of several U.S. delegations to WHO International Consultations on urinary health.
Professor Roberts is a member of the Board of Governors of the National Patient Safety Foundation and the National Advisory Council of the California Health Benefits Review Program.
A past president of the American Academy of Family Physicians (AAFP) and the Wisconsin Medical Society, Dr. Roberts has worked closely with a wide range of physician groups, including service as a director on the boards of the AAFP Foundation, American Medical Accreditation Program (AMAP), Commission on Laboratory Accreditation (COLA)., and Interstate Postgraduate Association (IPMA) He was a member of the Medical Advisory Panel to the Technology Evaluation Center of the Blue Cross Blue Shield Association. He has been a member of 3 dozen national and international guidelines panels for a number of organizations, including the AAFP, American College of Cardiology, the American Urological Association (AUA), United States Agency for Health Care Policy and Research (AHCPR), American Pain Society, and the World Health Organization (WHO). He has served as a consultant to the U.S. National Institutes of Health, U.S. Food and Drug Administration, and the Wisconsin Medical Examining Board.
Professor Roberts is an international expert and consultant on health system reform and primary care redesign. His scholarship has focused on the development of decision support tools to improve clinical care, especially in the areas of pain, risk management, and reproductive and urinary health. He has authored over 200 publications and given more than 700 presentations to international, national, and regional audiences.
Dr. Roberts was a fellow of the Kellogg National Fellowship Program. He is a fellow of the American Academy of Family Physicians, the American College of Legal Medicine, the Royal College of General Practitioners, and the Royal Australian College of General Practitioners. He is an honorary member of the Philippine Academy of Family Physicians and the Spanish Society of Family and Community Medicine.
Baird M, Blount A, Brungardt S, Dickinson P, Dietrich A, Epperly T, Green L, Henley D, Kessler R, Korsen N, McDaniel S, Miller B, Pugno P, Roberts R, Schirmer J, Seymour D, Degruy F. The development of joint principles: integrating behavioral health care into the patient-centered medical home. Annals of family medicine. 24615322
Roberts R. The value of Vasco. Revista Portuguesa de medicina geral e familiar (Portuguese Journal of Family Medicine and General Practice). 2014:July;17-18
Roberts RG, Wynn-Jones J. Research and rural; EGPRN and EURIPA-finding common ground. October 2013, Malta. The European journal of general practice. 25410820
Roberts RG. Physician as patient. Canadian Medical Association Journal invited blog