The Augusta Family Medicine Residency Program participates separately in the NRMP match. One resident is recruited for Augusta every other year. Augusta residents complete rotations in Eau Claire and have their clinic practice in Augusta.
Prevea Augusta Medical Center is staffed by two family physician faculty and a Clinical Social Worker who also practices at Prevea Health Family Medicine. The clinic serves the rural community surrounding Augusta, WI.
Our clinic features
5 exam rooms
Facilities for EKG, colposcopy and minor procedures and osteopathic manipulation
Laboratory and x­-ray services available from Prevea Health Family Medicine in Eau Claire
An electronic medical record (EPIC) fully linked with the Prevea Health Family Medicine
Program Highlights
Single specialty residency program
Only local medical facility in a rural setting
ACGME accredited with osteopathic recognition
MD faculty with an on-site Clinical Social Worker
Over 100 volunteer faculty members who work with our residents in a variety of settings
Over 200 graduates, a majority currently practicing in Wisconsin
The UW DFMCH is pleased to offer generous and competitive benefit packages for residents in our programs.
"My experience in Augusta has so far exceeded my expectations in terms of patient diversity, variety of conditions and diagnostic challenges, and support from the staff and faculty I am fortunate enough to work with every day. I am very happy with my decision to be the rural resident with this program!"
­-Crystal Lalonde, MD, MPH, class of 2019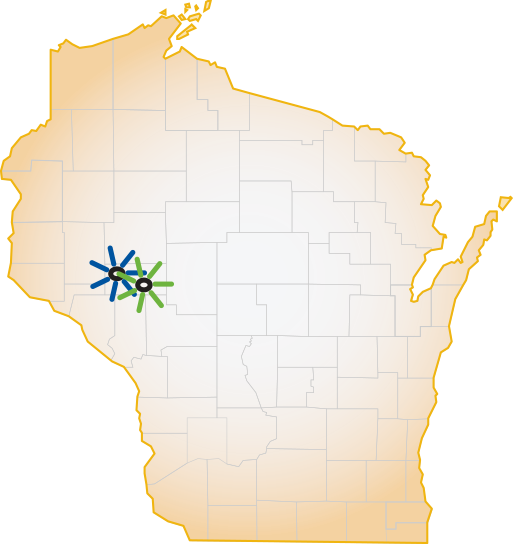 Contact
Paula Naumann
Email »
(715) 839-5177
Address & Map »
Program Size
2 residents (1 every other year)
City Size
1,550
Program Highlights
Nationally recognized Patient Centered Medical Home (PCMH) model, multiple Press Ganey Star Clinic Awards, EMR, home visits, care of Amish, community involvement
Community Highlights
Rolling hills, lakes, rivers and streams, forests, and charming open spaces. Known for its family dairy farms, apple orchards, creamery cheese production, tourism and outdoor recreation
Practice setting
Rural