The Augusta program is a separately matched alternative rural training site. Residents participate in inpatient and outpatient rotations in Eau Claire (view Eau Claire program curriculum and schedule), yet for the entire three-year program also have a rural clinical practice in Augusta.
Clinic time ranges from two half-days each week during the first year to four half-days per week during the second and third year.
Residents gain procedure experience at the Prevea Augusta Health Center (laceration repair, colposcopy, minor office surgery), at Prevea Health Family Medicine (colposcopy, ultrasounds) and at Eau Claire hospitals.
In addition, residents perform monthly rounds on patients at the Augusta nursing home, and have ample opportunity for home visits.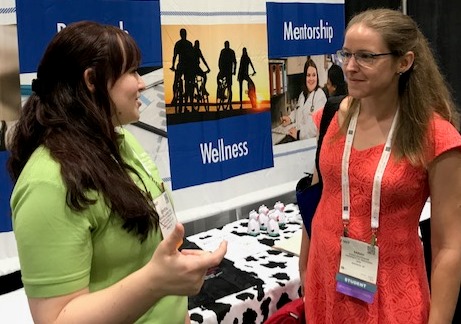 Crystal Lalonde, MD describes her residency experience in Augusta to a medical student at the AAFP conference in Kansas City, MO.