Please join the Department of Family Medicine and Community Health (DFMCH) for Grand Rounds.
Registration: For planning purposes, please email suzanne.mcguire@fammed.wisc.edu to register for this presentation.
---
Marji Gold, MD
Professor, Family and Social Medicine
Director, Family Planning Fellowship
Director, Center for Reproductive Health Education in Family Medicine (RHEDI)
Talk Title – TBD
Date/Time: September 11, 2019 | 7:30-8:30 AM
Location: Bay Creek Conference Room, Wingra Clinic – 1102 South Park Street, Madison, WI
Related Event: Farley lecture
Marji Gold, MD, received her medical degree from New York University College of Medicine and did her family medicine residency in the Department of Family and Social Medicine at Montefiore Medical Center/Albert Einstein College of Medicine (AECOM) in the Bronx, New York. Right after completing her residency, she joined the faculty of the AECOM Department of Family and Social Medicine, and has always worked with medical students, residents and fellows. Dr. Gold also maintains a primary care practice and supervises medical students and residents at a community health center in the Bronx, where she has been working for 25 years with patients and families she has known since she was a resident.
In her faculty role, Dr. Gold assumed responsibility for the integration of the womens' health curriculum into the residency program, and has focused on woman-centered language as an integral component of the provision of woman-centered care. In 1982, with another family medicine colleague, she added abortion training to the residents' clinical experience, and trained residents in first-trimester procedures in the outpatient setting at Montefiore and also at Planned Parenthood in New York City. She also implemented medication abortion services in the family medicine setting, as a way to increase resident training and to improve patient access.
Dr. Gold wrote the first curriculum for training non-obgyn clinicians in early abortion practice. For many years, she was the Director of a HRSA-funded faculty development fellowship; in that role, she served as a mentor to over 50 junior faculty, working with them to develop skills for teaching in the clinical setting and implementing educational projects. In 2002, Dr. Gold became the Director of the Family Planning Fellowship in Family Medicine at AECOM, and has worked with fellows to develop their skills as abortion providers, trainers, and leaders in the integration of abortion and family planning into the routine practice of family medicine. She is also the Director of RHEDI/Reproductive Health Education in Family Medicine, and works closely with family physicians around the country to develop opt-out training in abortion in the context of family medicine education.
https://www.societyfp.org/about-sfp/sfp-awardees/dr-marji-gold
---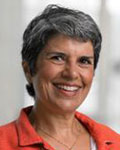 Cindy Haq, MD
Chair Department of Family Medicine University of California, Irvine
Talk Title – TBD
Date/Time: November 6, 2019 | 7:30-8:30 AM
Location: Bolz Auditorium, Meriter Hospital Campus – Brooks Street
Related Event: Renner lecture in the evening in the Alumni Lounge at the Pyle Center
Dr Haq has a deep and longstanding commitment to promoting health for vulnerable populations. Earlier in her career, she served as medical director for a rural health center in Uganda, training village health workers to improve child survival. She established the first family medicine training program for physicians in Pakistan. She is now leading efforts to strengthen medical education in Ethiopia. Dr. Haq has designed and published extensively on socially accountable health professional education. She led an International Health Fellowship Program and served as a consultant to the World Health Organization. She has received numerous research and teaching awards, including Fulbright scholarships to Pakistan and Uganda.  In addition to her scholarship, Dr. Haq has remained clinically active. She provided a range of family medicine services in rural Belleville and in Madison, Wisconsin for 20 years. She has practiced in central Milwaukee, where she cared for families, the uninsured and homeless.
Dr. Haq received her medical degree from Indiana University and completed a residency in family medicine at University of Wisconsin-Madison. She has served in numerous leadership positions at UW, including as founding director of the UW Center for Global Health from 2005 to 2011 and director of medical student education at UW from 1995 to 2003. She has led the Training in Urban Medicine and Public Health program for UW medical students since 2008.
Grand Rounds Video Archive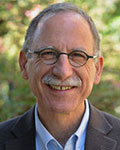 May 8, 2019
Kevin Grumbach, MD
Chair of the Department of Family and Community Medicine at the University of California, San Francisco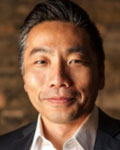 March 6, 2019
David Lee
Executive Director, Feeding Wisconsin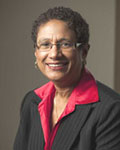 January 23, 2019
Denise Rodgers, MD FAAFP
Vice Chancellor for Interprofessional Programs at Rutgers Biomedical and Health Sciences
November 14, 2018
Lou Sanner, MD, MSPH and Tim Size with Byron Crouse, MD as moderator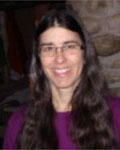 October 3, 2018
Mindy Smith, MD, MS
Professor, Department of Family Medicine, College of Human Medicine at Michigan State University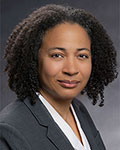 September 5, 2018
Renée Crichlow, MD FAAFP
Assistant Professor, Department of Family Medicine and Community Health, University of Minnesota