Please join the Department of Family Medicine and Community Health (DFMCH) for Grand Rounds.
Registration: For planning purposes, please email suzanne.mcguire@fammed.wisc.edu to register for these presentations.
---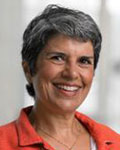 Cindy Haq, MD
Chair Department of Family Medicine University of California, Irvine
Topic: "Social accountability and advocacy in family medicine"
Date/Time: November 6, 2019 | 7:30-8:30 AM
Location: Bolz Auditorium, Meriter Hospital Campus – Brooks Street
Related Event: Renner lecture in the evening in the Alumni Lounge at the Pyle Center
Dr Haq has a deep and longstanding commitment to promoting health for vulnerable populations. Earlier in her career, she served as medical director for a rural health center in Uganda, training village health workers to improve child survival. She established the first family medicine training program for physicians in Pakistan. She is now leading efforts to strengthen medical education in Ethiopia. Dr. Haq has designed and published extensively on socially accountable health professional education. She led an International Health Fellowship Program and served as a consultant to the World Health Organization. She has received numerous research and teaching awards, including Fulbright scholarships to Pakistan and Uganda.  In addition to her scholarship, Dr. Haq has remained clinically active. She provided a range of family medicine services in rural Belleville and in Madison, Wisconsin for 20 years. She has practiced in central Milwaukee, where she cared for families, the uninsured and homeless.
Dr. Haq received her medical degree from Indiana University and completed a residency in family medicine at University of Wisconsin-Madison. She has served in numerous leadership positions at UW, including as founding director of the UW Center for Global Health from 2005 to 2011 and director of medical student education at UW from 1995 to 2003. She has led the Training in Urban Medicine and Public Health program for UW medical students since 2008.
---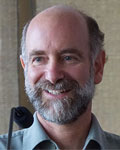 Jonathan Patz, MD
Director of the Global Health Institute at the University of Wisconsin-Madison.
Topic: Health Impact of Climate Change
Date/Time: January 22, 2020 | 7:30-8:30 AM
Location: Bolz Auditorium, Meriter Hospital Campus – Brooks Street
Jonathan Patz, M.D., MPH, (@jonathanpatz) is director of the Global Health Institute at the University of Wisconsin-Madison. He is a professor and the John P. Holton Chair in Health and the Environment with appointments in the Nelson Institute for Environmental Studies and the Department of Population Health Sciences. For 15 years, Patz served as a lead author for the United Nations Intergovernmental Panel on Climate Change (or IPCC)—the organization that shared the 2007 Nobel Peace Prize with Al Gore. He also co-­chaired the health expert panel of the U.S. National Assessment on Climate Change, a report mandated by the U.S. Congress.
Patz is committed to connecting colleagues from across campus and communities around the world to improve health for all and is continually striving to integrate his research into teaching for students and communication to policy makers and the general public.
Patz has written over 90 peer­‐reviewed scientific papers, a textbook addressing the health effects of global environmental change and co‐edited the five­‐volume Encyclopedia of Environmental Health (2011). He, most recently, co-edited "Climate Change and Public Health" (2015, Oxford University Press) and is leading a Massive Open Online Course "Climate Change Policy and Public Health."
He has been invited to brief both houses of Congress and has served on several scientific committees of the National Academy of Sciences. Patz served as Founding President of the International Association for Ecology and Health.
In addition to directing the university-­wide Global Health Institute, Patz has faculty appointments in the Nelson Institute, Center for Sustainability & the Global Environment (SAGE) and the Department of Population Health Sciences. He also directs the NSF sponsored Certificate on Humans and the Global Environment (CHANGE).
Patz is double board-­certified, earning medical boards in both Occupational/Environmental Medicine and Family Medicine and received his medical degree from Case Western Reserve University (1987) and his Master of Public Health degree (1992) from Johns Hopkins University.
Grand Rounds Video Archive
September 11, 2019
Marji Gold, MD
Director, Center for Reproductive Health Education in Family Medicine (RHEDI)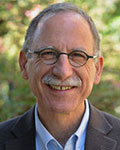 May 8, 2019
Kevin Grumbach, MD
Chair of the Department of Family and Community Medicine at the University of California, San Francisco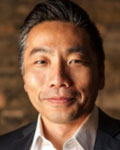 March 6, 2019
David Lee
Executive Director, Feeding Wisconsin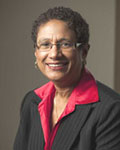 January 23, 2019
Denise Rodgers, MD FAAFP
Vice Chancellor for Interprofessional Programs at Rutgers Biomedical and Health Sciences
November 14, 2018
Lou Sanner, MD, MSPH and Tim Size with Byron Crouse, MD as moderator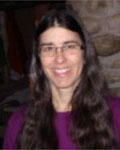 October 3, 2018
Mindy Smith, MD, MS
Professor, Department of Family Medicine, College of Human Medicine at Michigan State University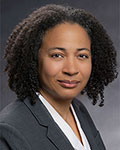 September 5, 2018
Renée Crichlow, MD FAAFP
Assistant Professor, Department of Family Medicine and Community Health, University of Minnesota