Neuromusculoskeletal medicine diagnoses and treats conditions involving nerves, muscles, soft tissue, and bones. Doctors of osteopathic medicine (DOs) provide this care in several of our UW Department of Family Medicine and Community Health clinics.  DOs are licensed physicians who receive special training.  The goal of this type of medicine is to help the body heal itself.
DOs provide the following treatment:
Osteopathic manipulative therapy (OMT).
DOs use their hands to diagnose and treat illness and injury.  OMT helps to relieve pain and restore the ability to move.  OMT can be used with people of all ages.  For example, it can help newborns who have colic or trouble nursing as well as older adults who have back pain, joint pain, headaches, or pain from an accident.
Some DOs, such as Dr. Nourani listed below, provide another type of treatment:
Regenerative (healing) injection therapy.
Prolotherapy is the most common type of injection therapy.  It involves a series of injections to strengthen and heal parts of the body.  Injections may include dextrose (sugar water), morrhuate sodium (a fish oil product), glycerin (a sweet, sticky liquid made from animal or vegetable fats), and lidocaine to numb the area.  Prolotherapy is often used for joints.  It may be an option if you have pain that has not been relieved by rest, exercise, or physical therapy.  It is useful for damaged ligaments and tendons.  Ligaments and tendons are bands of tough tissue.  Ligaments connect your bones and other tissue.  Tendons connect your muscles with your bones.
For appointments:
Bobby Nourani DO is board certified in family medicine and neuromusculoskeletal medicine.  Dr. Nourani sees patients in the following clinics.  Appointments can be made by calling the clinic.
Arboretum Family Medicine Clinic: 608-287-5899
Northeast Family Practice Clinic : 608-241-9020
UW-Health Integrative Health Clinic: 608-262-9355 or 1-800-323-8942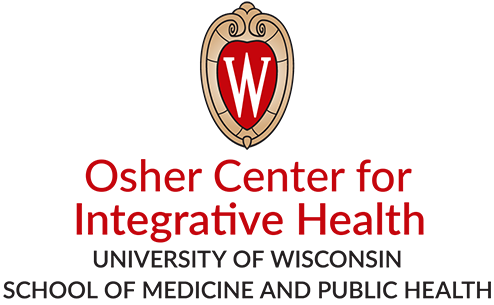 IH at UW Health
Integrative Health specialists at UW Health in Madison, Wisconsin, offer services that draw from both conventional and complementary medicine. Dedicated to helping you achieve your highest potential for wellness, we have a healing-oriented philosophy that focuses on less invasive therapies to help remove barriers that may be blocking the body's ability to heal.