It Starts With Me: Conversations About Identity, Privilege, AND Intersectionality Lunch Series (July 2016-May 2017)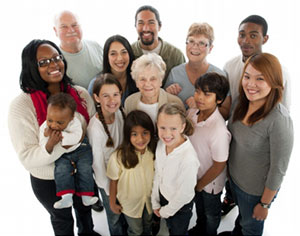 Series Schedule and Topics
Facilitator Biographies
Session 6: Moving Learning to Action (May 11, 2017)
Pre-work:
Prepare a "journal" entry (list, drawing, write a few sentences, and/or reflect) on the following questions:
In the past year, what have you learned about identity, privilege, and intersectionality?
How have you taken action in your life and work to further these principles?

What else do you need to do to stand up to injustice?
What resources do you need?
Who are you accountable to?

What are your goals for the following year?
Objectives:
Learn about the difference between being "non" and "anti"
Create an action plan that has an impact in fighting bias and oppression
Video: Are you non? Or are you anti?
Session 5: Communicating about race and injustice (March 2, 2017)
It Starts with Me: Identity, Intersectionality and Privilege
Pre-work:
Objectives:
Understand common themes and detours when talking about race and injustice
Learn about communication tool Affirm, Counter, Transform (ACT)
Apply ACT to a real-life situation
Session 4: Implicit Bias (January 5, 2017)
Pre-work
Session 3: Privilege and Power (November 3, 2016)
Pre-work
Session 2: Identity, Power and Oppression (September 1, 2016)
Pre-work
Slides and Session Materials
Session 1: Foundations: Introductions, Definitions and History (July 7, 2016)
Pre-Work
Slides and Discussion Questions