Madison Residency Q and A

The Madison Family Medicine Residency Program is committed to the personal and professional growth of each of its residents. That growth is fostered by a dynamic curriculum and nurtured by a supportive community of residents, faculty, and staff.
The UW DFMCH is pleased to offer generous and competitive benefit packages for residents in our programs.
"One of the most important attributes that I was seeking in a family medicine residency was a supportive learning environment. I am so impressed daily by the dedication of our faculty, support staff, and my co-residents. It is such a pleasure to be part of Madison's Family Medicine family." —Christa Pittner-Smith, MD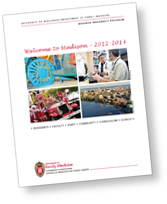 Our curriculum offers robust experiences in obstetrics, critical care medicine, and pediatrics, as well as numerous electives. Diverse continuity clinics provide residents with a dedicated patient panel for three full years.
Two residents per year are selected to participate in the Rural Health Equity Track.
We invite you to browse our website to learn more about our program, our people, and our exciting and beautiful city, or download our Welcome to the Madison Family Medicine Residency Program Booklet (5.0Mb).
---
Serving Our Community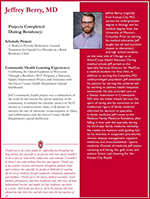 Part of what makes the Madison Family Medicine Residency Program who we are is our strong connection to the community we live in. The 2020 Senior Book showcases scholarly and community medicine projects from our most recent graduating class.
Review the eligibility criteria (PDF) for the Madison Family Medicine residency program.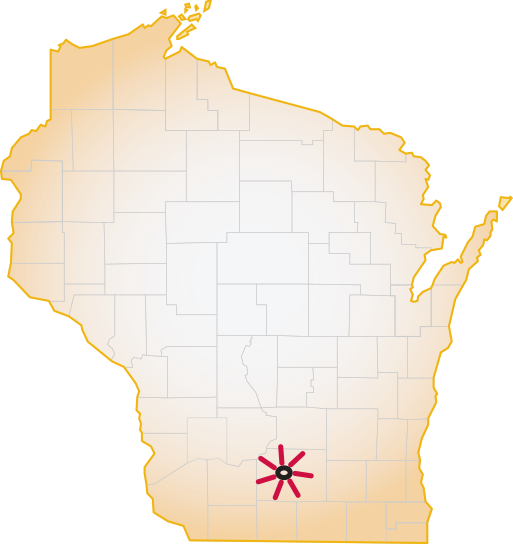 Contact
Dan Samuelson
(608) 265-4668
Address & Map »
Program Size
48 residents (16 per year)
City Size
258,000 (568,000 metro area)
Program Highlights
Diverse faculty and clinical sites; community hospital with access to University of Wisconsin Hospital and Clinics
Community Highlights
Big city perks, small town feel. State capitol and home of UW-Madison; city of lakes, lively cultural scene, and numerous recreational opportunities
Practice Setting
Urban, suburban, rural