Located just 45 minutes north of Madison, the Baraboo 1-2 RTT Family Medicine Residency Program trains residents in a rural setting, providing them with a lifestyle that truly mimics private practice in a rural community.
The UW DFMCH is pleased to offer generous and competitive benefit packages for residents in our programs.
"What I love about Baraboo is that it allows me the flexibility and connections of a well-known and respected department of family medicine as well as the procedural and high-risk opportunities of rural family medicine. It is truly the best of both worlds!"
—Rachel Hartline, MD, Alumna
The program offers a flexible "hybrid longitudinal curriculum" in an apprenticeship model allowing residents to gain full-spectrum family medicine experience by participating in: hospital rounds, clinic, urgent care/ER call, hospital admissions, and obstetrics. In this setting, residents are involved in much of the hands-on continuity patient care.
Baraboo Rural Training Track Interviews

 

We will be conducting in-person interviews with optional virtual and in-person Second Looks. For more information regarding our interview season, please refer to our Baraboo Residency Interviews page. 
A Day in the Life of a Rural Doctor
Baraboo RTT graduate Neil Cox, MD reflects on his career as a rural family medicine doctor.
Want to further explore rural physician training?
At the Rural Training Track Collaborative homepage you will learn about the advantages of residency training in a rural place. Read and listen to first-hand accounts from RTT residents and find out why they have chosen a rurally located residency program.
Review the eligibility criteria (PDF) for the Baraboo Family Medicine residency program.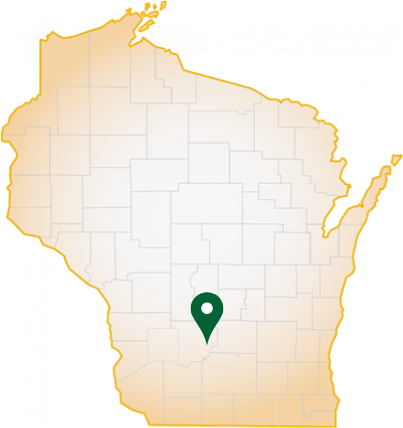 Contact
Dan Samuelson
(608) 265-4668
Address & Map »
Program Size
6 residents (2 per year)
City Size
12,000
Program Highlights
Unopposed training in a rural setting with a culturally diverse patient population; offers a flexible curriculum including strong continuity maternity care and procedure training. Access to additional elective training opportunities through the Madison program. Osteopathic recognition.
Community Highlights
Discover the charm of a rural community nestled within the scenic Baraboo bluffs. Experience an abundance of engaging options both indoors and outdoors, with popular attractions such as Devil's Lake, Circus World Museum, and Wisconsin Dells. Immerse yourself in our vibrant downtown with a thriving shopping scene, a bustling farmer's market, craft fairs, theater productions, and concerts. 
Practice Setting
Rural clinic with a two-minute walk from the hospital