Diversity at the UW Department of Family Medicine and Community Health
Diversity is integral to the mission and vision of the UW Department of Family Medicine and Community Health (DFMCH). We partner with the UW School of Medicine and Public Health (SMPH) and UW Health to promote diversity, inclusion and health equity in our own institution. We also collaborate with academic peers nationwide on strategies and models for addressing diversity issues at other institutions.
Since 2015, our department has a Diversity, Equity and Inclusion (DEI) Committee comprising faculty and staff from the DFMCH, SMPH and UW Health.
Our mission: DFMCH's Diversity, Equity and Inclusion Committee exists to promote health equity, diversity and inclusion, and to advise on processes related to recruitment and retention of diverse learners, faculty and staff.
Our vision: To ensure TRUST
T (Tracking)
R (Recruiting)
U (Unlearning and learning)
S (Sustaining and retaining)
T (Training and transformation)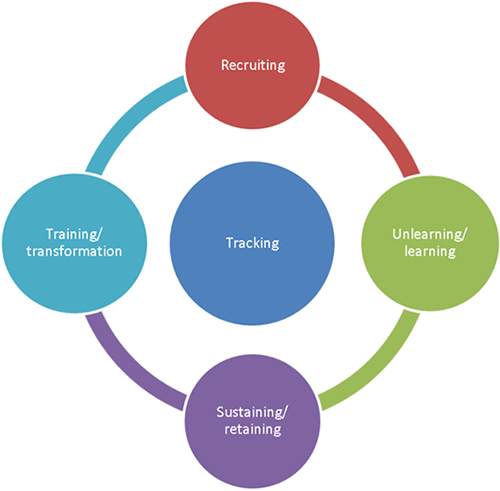 We believe that:
Social identities such as race, ethnicity, gender, and others are social constructs embedded within a context of unequal power relationships that allow privileged groups to benefit at the expense of marginalized groups.
Equity assures justice and fairness for all by addressing systemic biases in policies and practices and assures that health equity drives the culture and actions of the department.
Inclusive practices assure that dominant and privileged voices are decentralized to create full and equal participation and access for all groups.
Bringing a healing attention first to our own privileges and unconscious biases allows us to mindfully engage in equity and inclusion work while serving as equity and inclusion leaders for the department.