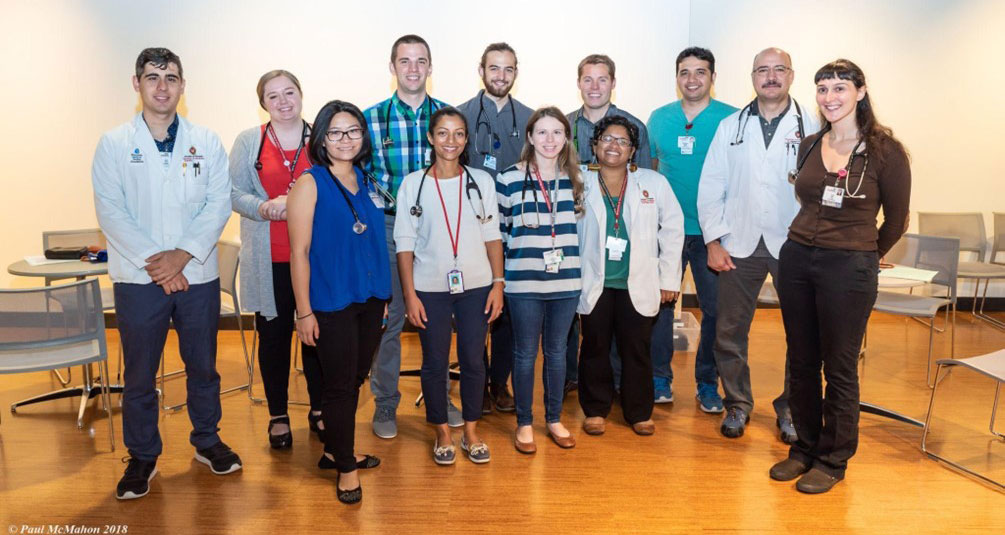 Attention prospective visiting students: we are pleased to announce that our department is offering the opportunity for visiting medical student electives. We look forward to introducing you to our team and to working with you! For further information, please contact Nicole Watson, Family Medicine clinic electives coordinator: nicole.watson@fammed.wisc.edu
Welcome to the UW Department of Family Medicine and Community Health's Office of Medical Student Education! We are committed to excellence in medical student education.
Our group of faculty, staff, and community-based teachers are involved in all aspects of student education, from required courses (PDS and M1 & M2 Preceptorship and CPC) and electives to student organizations (FMIG, MEDiC, DOC).
We also offer programs to introduce you to the breadth of family medicine (Summer Research and Clinical Assistantship), a procedures fair, and a medical student advising program.
Take a few minutes to explore our website and get to know more about our programs. You will find that we have a lot to offer!
A Glimpse Into Family Medicine
Educate all medical students about the core principles of family medicine and the role of family physicians in the health care system.
Continue active leadership roles in medical school curriculum and program development.
Support student interest in family medicine careers and offer elective programs which increase student exposure to family medicine.
Conduct scholarship and research about family medicine education.
Work for continual improvement in all programs and activities.
Create a positive working environment by communicating, collaborating and developing supportive working relationships among family medicine faculty and staff.
Contact
Dept of Family Medicine and Community Health
Office of Medical Student Education
600 Highland
L5-1 Clinical Science Center
Madison, WI 53792
Phone: (608) 263-1334


Mark Beamsley, MD
Director of Medical Student Education
Email: Contact


Christa Pittner-Smith, MD
Director of the Phase 1 Preceptor Program and a medical student Faculty Advisor
Email: Contact


Lauren Mixtacki, MD
Director of Internship Preparation Course
Email: Contact


Jake Bryan, MD
Faculty Director for the Family Medicine Interest Group
Email: Contact


Jill Costello
Medical Student Coordinator – Chronic and Preventive Care (CPC)
Email: Contact
(608) 263-0427


Nicole Watson
OMSE Medical Student Programs Coordinator
Email: Contact
(608) 263-1334