March 13, 2020:  Due to the circulation of the novel Coronavirus (COVID-19), our study staff will not be conducting ORCHARDS visits at this time. This change in the study was made to prevent further transmission of COVID-19, and minimize health risks to staff. If you have a sick child, you can still call the study line at 608-265-3164.  If your child is deemed eligible for ORCHARDS, your family will be eligible to participate in the family sub-study. Research staff will drop off study materials outside of your home and return in a week to pick them up. Your family will receive a $50 gift card for participating.  Call the study line for more details.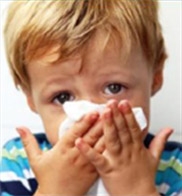 Is your child part of the Oregon School District and coming down with a cold or flu? They may be eligible to participate in the ORCHARDS public health study!
Eligibility Criteria
A student may be eligible if…
They have a cold or the flu or believe they may be coming down with a cold or the flu
They have 2 or more of the following symptoms:

Nasal discharge (runny nose)
Nasal congestion (stuffy nose)
Sneezing
Sore throat
Cough
Fever

They are 4-18+ years old and enrolled in the Oregon School District, grades 4K-12
A student may be ineligible if…
They would be unable to do a nasal or throat swab sample
Their illness started more than 7 days (168 hours) ago.
How to Participate & What it Involves
The parent of students under 18 years old or students 18 years or older may call 608-265-3164 to hear more information, go over some screening questions, and set up a home visit if eligible and interested.  A study coordinator will typically set up a home visit within 1 – 2 days of the call, whenever is most convenient for the family.  Samples MUST be collected within 7 days (168 hours) of illness onset. Study coordinators will aim to collect samples within 2 – 3 days of illness onset.
Home visits will usually take 15 – 30 minutes to complete. The first step in each home visit will be to collect informed consent and assent forms; children under 18 years of age must assent with a parent or guardian's consent, but students 18 years of age and older may consent without a parent or guardian. The study coordinator will collect demographic information, illness-related information, and collect nasal and/or throat samples.  At the end of the home visit, the child will receive a $20 gift card for either iTunes, Barnes & Noble, or Firefly Coffeehouse.
In addition, participating families will receive a packet containing general information on how to avoid and prevent the spread of cold and flu. After the home visit, a study coordinator will test a swab sample for influenza (A and B) and notify the family of the result.
Children may participate in this study more than once. There must be 30 days between illness episodes in order to participate again.
How This Study Benefits the Community
Because this study involves a rapid viral identification for influenza, this early detection of influenza in the school system could help prevent it from spreading.
Study Information & Promotion
Because this study involves a large portion of the Oregon community, we plan to promote this study throughout the area and provide families with as much information as possible.
In the schools:
If you call the attendance line to notify the school of your child's absence, the recording will remind you of the opportunity to participate in the study if your child has cold or flu symptoms.
Your child does NOT need to be absent to participate.
If your child goes home sick during the day, the health office will provide you with a post card about the study.
Flyers will be sent home with students
Tables will be set up at school registration days.
Emails will be sent to student's parents.
In the community:
Information sessions may be held at schools, churches, and other public sites.
Flyers and brochures placed in various community settings: grocery stores, libraries, daycares, clinics, primary care medical facilities, and fitness centers.
Advertisement in local newspapers.
We plan to develop a board of people, including school leaders, interested in aiding with study promotion in the community.
CALL 608-265-3164 or email orchards@fammed.wisc.edu if you have any questions or want to participate!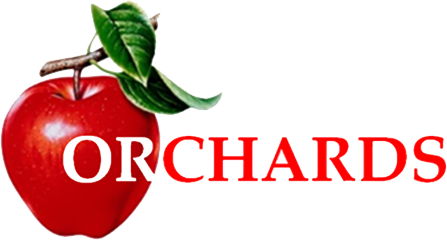 What is ORCHARDS?
ORCHARDS is a public health cold and flu study sponsored by the Centers for Disease Control and Prevention (CDC) and lead by Jonathan Temte, MD PhD, and Shari Barlow at the UW – Department of Family Medicine. This study involves cold and flu monitoring in students, from grades kindergarten through high school (4K-12, ages 4 – 19.5 years) in the Oregon School District. We will identify the viruses causing illness, including influenza, in Oregon schools and determine how these illnesses affect school absences
How to Participate
Is your child part of the Oregon School District?
If your child is coming down with a cold or flu CALL 608-265-3164 or Email us to see if you and your child can participate!
Forms & Downloads
Facebook Site