Congratulations to Patricia Tellez-Giron, MD (Associate Professor, CHS) on receiving the Wisconsin Medical Society Foundation's 2022 "Superhero of Medicine" award! Dr. Tellez-Giron was selected for her work coordinating the community health response to the Latinx community during the pandemic, working tirelessly to promote and provide health care for Spanish-speaking individuals and families, being an outspoken advocate and mentor for youth of color considering and pursuing careers in health and medicine, showing unwavering commitment to health equity, and demonstrating clinical expertise, commitment, kindness, humility, and determination.
The "Superhero of Medicine" award was established in 2014 to recognize Wisconsin physicians dedicated to making a difference in improving health in Wisconsin by going above and beyond the call of duty to increase health access and equity in their community or throughout Wisconsin. Dr. Tellez-Giron will be honored at a virtual awards presentation on April 21.
Thank you, Patricia, for your tireless dedication to building a system of trust in the community that allows pathways to health and well-being for all.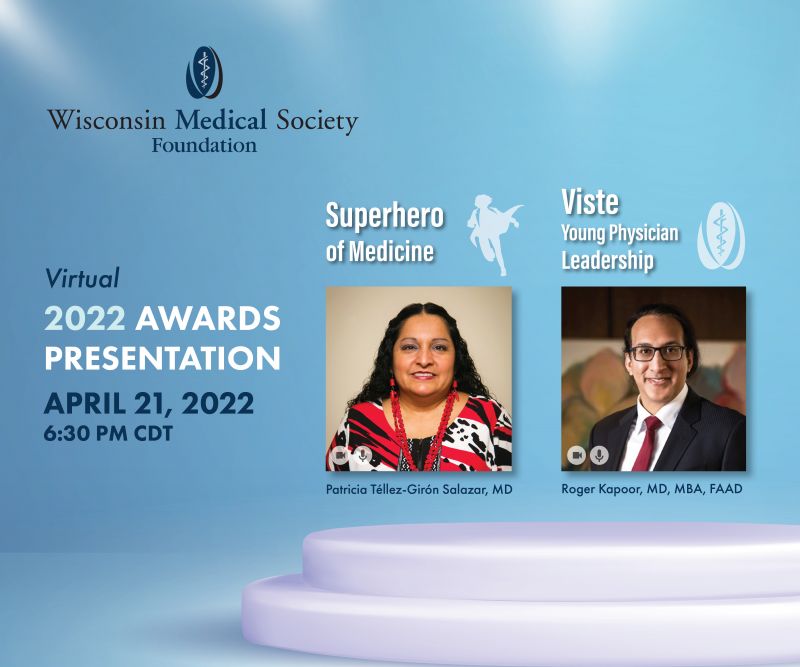 Published: March 2022