Welcome to the University of Wisconsin-Madison School of Medicine and Public Health Healer's Art Elective!
This elective is offered to first- and second-year medical students interested in exploring themes of humanity in medicine. Specifically, the course provides a space for dialogue related to the following topics:
Discovering and Nurturing Your Wholeness
Sharing Grief and Honoring Loss
Beyond Analysis: Allowing the Awe in Medicine
The Care of the Soul: Service as a Way of Life
Embracing the Discovery Model of Learning, the Healer's Art elective hosts conversations in which students and faculty are all co-learners and co-teachers. The five course sessions involve a combination of personal reflection, small group sharing, and large group learning, storytelling, and discussion.
Sessions are three hours in length, and 4 out of the 5 sessions must be attended to obtain credit. To register for this 1-credit course, use Oasis Code 370-711.
Please contact Nicci Watson (nicole.watson@fammed.wisc.edu) with questions about registration.
Please contact course director Vinny Minichiello, MD (vincent.minichiello@fammed.wisc.edu) with questions about the course or course content.
What Are Students Saying?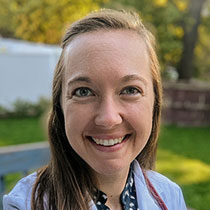 Taking Healer's Art was the best decision I made in my first semester of med school. As someone who has trouble hitting the "off" switch on studying, having scheduled time to step away from academics and into a reflective space was amazing. The course facilitators are wonderful and hearing their experiences in medicine was inspiring and reassuring. Our small group discussions helped me work through some of the emotions I had been struggling with in my decision to pursue medicine and helped me feel less alone with my uncertainties. I can't recommend this course highly enough!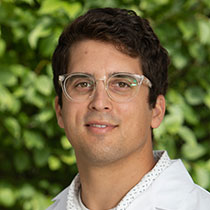 Throughout phase one I found myself overcome with a lot of emotions. There are certainly a million ways to get sick, and it is scary to systematically examine them to a degree that starts to hit very close to home. My predominant feeling was often one of solitude and isolation. But there are also a million ways to find community, and the Healer's 

Art

 class was one of the best ways I found community with my peers. I came out of it feeling stronger and much more prepared for the career ahead of me. Seriously consider this class. It will help you develop into the professional you want to be.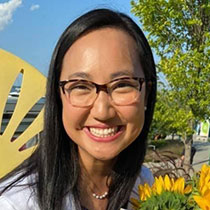 The Healer's Art course has been one of the highlights of medical school for me. The warm, inviting space created in this course gave me the chance to explore important themes of humanity like mystery, awe, service, and grief with my peers which are at the heart of medicine but ones that don't often make it into the official curriculum. I left each session with a feeling that some of the burden and stress of school had been alleviated and replaced with a sense of renewed energy and gratitude for the privilege of being able to pursue a career in medicine. This course provided a lot of space for personal reflection but also a great chance to connect on a deeper level with some of my peers. I strongly encourage you to take this course if you are interested in exploring the humanity of medicine in a supportive, vulnerable space with peers and incredible faculty members.
Connecting Through the Healer's Art
Course director Vinny Minichiello, MD, discusses the Healer's Art Elective.
How to Apply
Contact Nicole Watson to register for the course:
nicole.watson@fammed.wisc.edu