People: 895 employees (including 172 faculty) plus 253 clinical adjunct faculty statewide (FY19)
Medical student education: In FY19, Office of Medical Student Education taught 511 UW School of Medicine and Public Health students through coursework, clerkship, preceptorships, required courses and electives.
Residency: In FY19, 154 residents trained in our three-year, DFMCH-sponsored and academic partner residency programs
in Baraboo, Eau Claire/Augusta, Elkhorn, La Crosse, Madison, Milwaukee, Waukesha and Wausau. All programs are fully accredited; six sites have also achieved osteopathic recognition. Of the 44 residents who graduated in FY19, 26 (59%) entered practice in Wisconsin.
Fellowships: Academic, addiction medicine, integrative health, primary care research and primary care sports medicine  fellowships offered.
Patient care: 17 statewide clinics in FY19; 348,648 patient visits in FY19 (153,465 total patient panel).
Research: $8.8M in grant awards in FY19. Research interests include addiction and substance misuse prevention and treatment, infectious disease surveillance and systems-engineering approaches for improving ambulatory care. Wisconsin Research and Education Network (WREN) also conducts research in partnership with primary care clinicians and communities statewide.
For more details, view our annual reports.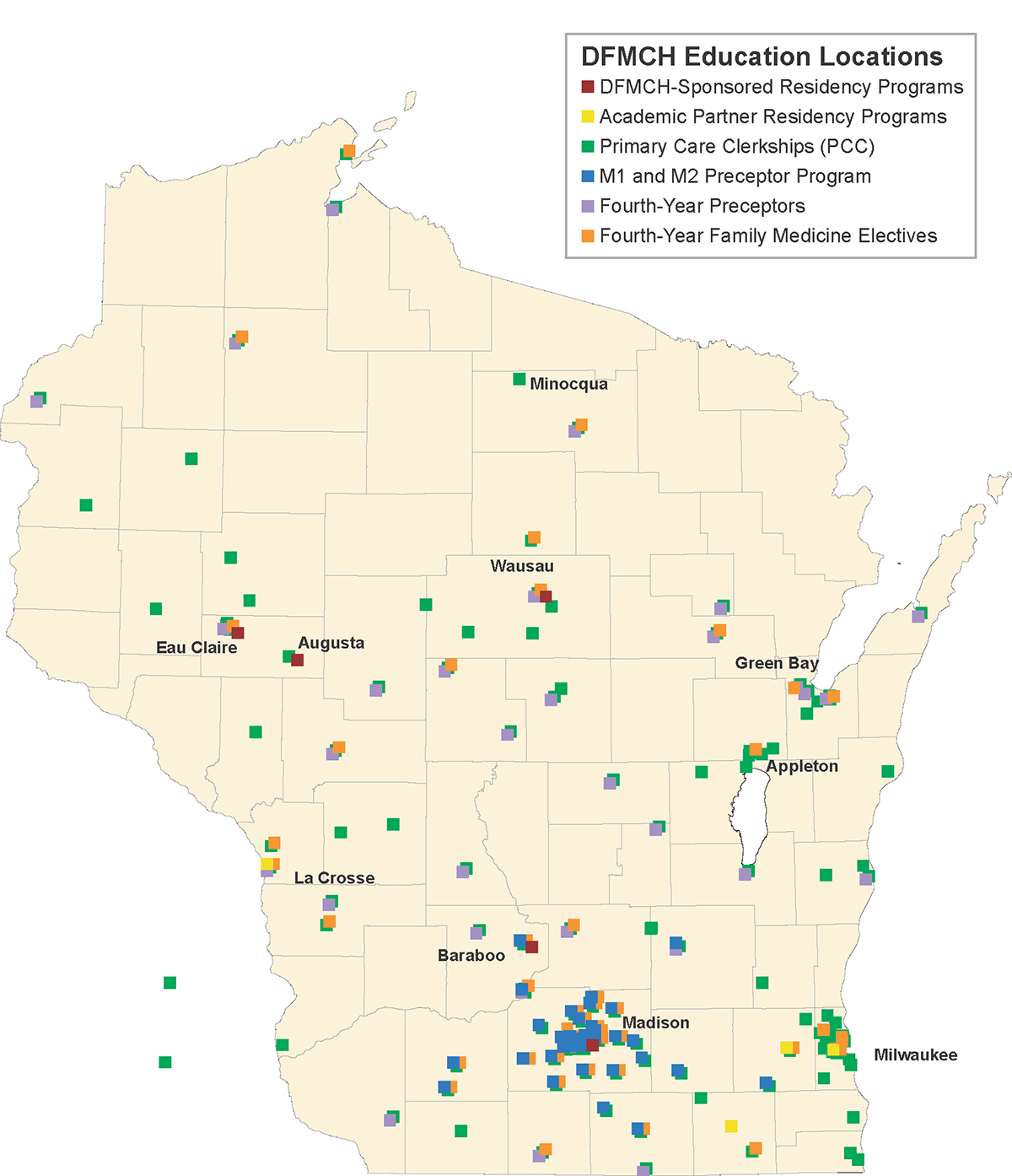 Map last updated: January 2020
Annual Reports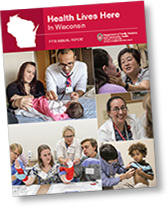 For more details, view our annual reports.
Recent News