Welcome to the website for the Wisconsin Research and Education Network (WREN). We invite you to explore our site to learn about us, our history, mission, vision, research projects and future direction.
---
Improve Your Shared Decision Making Skills with New Continuing Education Offerings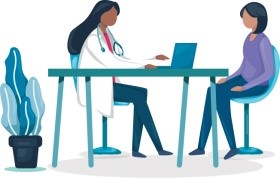 New on-demand Continuing Education (CE) and Maintenance of Certification (MOC) part IV modules are now available on the topic of shared decision making (SDM) for breast cancer screening.
Developed by a team led by WREN Medical Director, Dr. Sarina Schrager and including WREN lead Research Coordinator Alice Yuroff, these modules provide a comprehensive overview of SDM for breast cancer screening and provides guidance in how to best utilize SDM methods in clinical practice. Participants will engage in learning by viewing videos, contributing to polling questions, working through interactive activities, and studying provided educational resources.  The MOC provides a step-by-step guide for implementing a quality improvement project aimed to improve SDM knowledge, communication skills, confidence, and use of tools and resources.
To participate in these learning activities provided through the University of Wisconsin-Madison Interprofessional Continuing Education Partnership, select the hyperlinks above.
This project was funded by a Small Grant from the Department of Family Medicine & Community Health (DFMCH)
---
COVID-19 Resources
Advance Care Planning Materials for Primary Care
WREN is participating in a PCORI funded trial of Advance Care Planning (ACP) in primary care.  Given the importance of serious illness conversations in the COVID-19 pandemic, the training materials developed for the study are now publicly available.  Variations on these materials and other resources developed specifically for COVID-19 are available as well.
Our World in Data COVID-19 Test Dataset
Because testing is so very crucial to understanding the spread of the pandemic and responding appropriately, Our World in Data has focused their efforts on building a global dataset on COIVD-19 testing.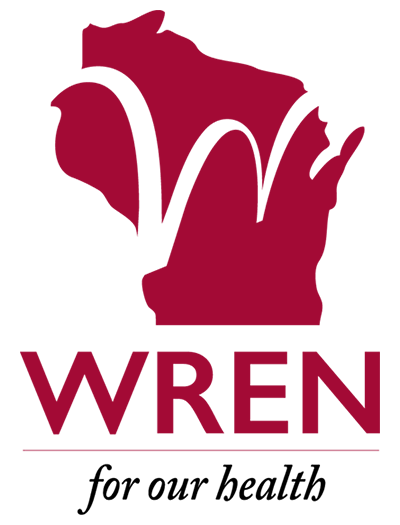 WREN at a Glance
The Wisconsin Research and Education Network (WREN) is a statewide practice-based research network with hundreds of primary care clinicians and academic researchers.
WREN conducts high-quality translational research projects in "real-world" family practices across Wisconsin.
WREN associates gather annually for group learning, through a "Convocation of Practices".
WREN produces a monthly newsletter which is emailed to associates and other interested researchers or providers.
We invite you to learn more about our work and get involved.