Welcome to the website for the Wisconsin Research and Education Network (WREN). We invite you to explore our site to learn about us, our history, mission, vision, research projects and future direction.
---
COVID-19 Resources
Advance Care Planning Materials for Primary Care
WREN is participating in a PCORI funded trial of Advance Care Planning (ACP) in primary care.  Given the importance of serious illness conversations in the COVID-19 pandemic, the training materials developed for the study are now publicly available.  Variations on these materials and other resources developed specifically for COVID-19 are available as well.
COVID-19 Community Resources
The DFMCH Office of Community Health has compiled a list of COVID-19 Community Resources for assisting marginalized populations.
COVID-19 Wisconsin Connect
As more people return to work and businesses re-open, some patients will be even more anxious or confused about the latest guidelines. A new app/website that may be helpful for your patients is now available: COVID-19 Wisconsin Connect.  The website provides discussion groups, corrections to misinformation, key information and links to key resources.  "Funding for this project was provided by the UW School of Medicine and Public Health from the Wisconsin Partnership Program" 
Team-based Care Takes Center Stage
Dr. Robert Mead, an active and published WREN Associate is featured in this article, How a Dedicated Respiratory Symptom Clinic Minimizes COVID-19 Burden.
Our World in Data COVID-19 Test Dataset
Because testing is so very crucial to understanding the spread of the pandemic and responding appropriately, Our World in Data has focused their efforts on building a global dataset on COIVD-19 testing.
How Researchers Can Stay Productive in the Time of COVID-19
This article offers excellent advice for research programs that have transitioned to remote work. Advice from author Deborah Watkins Bruner of Emory University includes: strengthen communication among research team members, investigate virtual research and data collection if possible, mine existing datasets for pilot data, and take time to build new collaborations.
COVID19 Resources for Diabetes, Heart Disease and Stroke Patients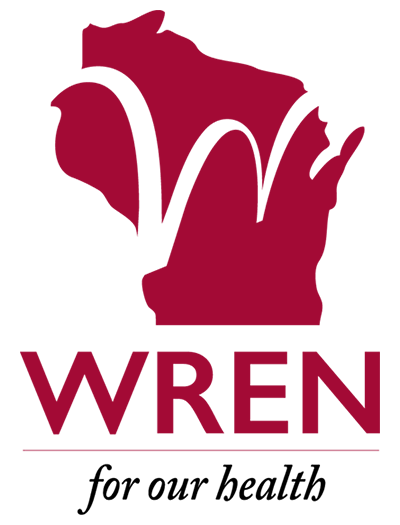 WREN at a Glance
The Wisconsin Research and Education Network (WREN) is a statewide practice-based research network with hundreds of primary care clinicians and academic researchers.
WREN conducts high-quality translational research projects in "real-world" family practices across Wisconsin.
WREN associates gather annually for group learning, through a "Convocation of Practices".
WREN produces a monthly newsletter which is emailed to associates and other interested researchers or providers.
We invite you to learn more about our work and get involved.