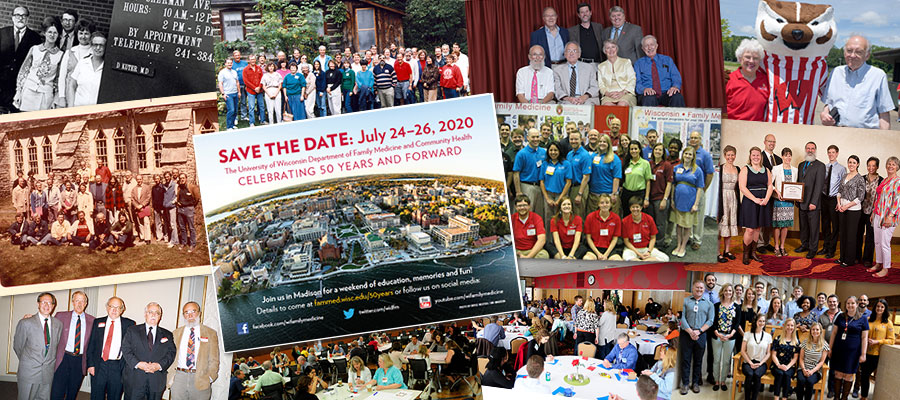 Celebrating 50 Years and Forward
Share your memories. Send us your stories and photos to help mark this important anniversary. Email: Laura Cruz.
Due to the uncertainties around the COVID-19 pandemic, we have made the decision to postpone this event. We will announce a new date when appropriate.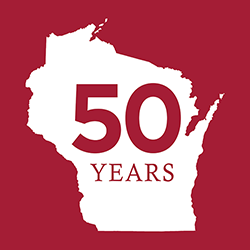 The University of Wisconsin Department of Family Medicine and Community Health is planning its 50th anniversary celebration!
SAVE THE DATE: JULY 24-26, 2020
Join friends and colleagues in Madison for a weekend of education, memories and fun!
Tentative schedule of activities include:
Friday, July 24:

Afternoon poster session at Tripp Commons, Memorial Union
First Nations walking tour starts at the Memorial Union
Evening Welcome Back reception

Saturday, July 25:
Sunday, July 26:

Afternoon family-friendly picnic at Vilas Park.
Travel Accommodations: For those traveling to Madison for the weekend, we have secured hotel group rates on a first come first serve basis at The Lowell Center and The Edgewater.
Check back soon for more details and registration information. We hope to see you there!
Event Hashtag: #DFMCH50Years