The Statewide Osteopathic Collaborative is a unified, statewide program providing excellent osteopathic education and curriculum at both sponsoring and academic partner programs sites: Baraboo, Eau Claire/Augusta, La Crosse, Lakeland, Madison, Waukesha, and Wausau. The Osteopathic Collaborative offers Osteopathic Designated Residents at all statewide locations the following unique educational experiences:
Osteopathic residents and faculty join together for quarterly OMT conferences to practice and deepen their osteopathic assessment and manipulation skills.

Chief rounds: Opportunity to explore the osteopathic literature, and prepare for board examinations with boards-style review. Additionally, the chiefs are available to gather input from osteopathic residents about their experiences and how their education can be further enhanced.
Case presentations: Residents are afforded opportunity to build skill in teaching peers, share clinical pearls, and produce scholarly work by giving a case presentation throughout their 3 years.
Topical Didactic: Residents benefit from didactic and hands on teaching from a diverse faculty from member programs across the state. See below for three-year rotating curriculum.
Billing and coding: A key to practicing OMT post-residency is being able to provide value to patients and health care organizations. Recurring training on billing and coding allows residents to leave their residency training confident to apply their skills in practice and get appropriate reimbursement.
Boards preparation: Annual hands-on AOBFP Boards review to ensure residents are prepared for the practical portion of the board examinations.
Member residency programs of the Osteopathic Collaborative train both osteopathic and allopathic physicians, which enhances the educational experiences and clinical care for all, including patients.
Residency programs within the Statewide Osteopathic Collaborative are among the first in the nation to receive ACGME Osteopathic Recognition, reinforcing our commitment to providing osteopathic education within the Single Accreditation System. Graduates are eligible to take both the AOBFP (osteopathic) and ABFM (allopathic) family medicine board exams
FAQs
More Information
See our residency program page for specific questions, and an overview of the various locations and opportunities.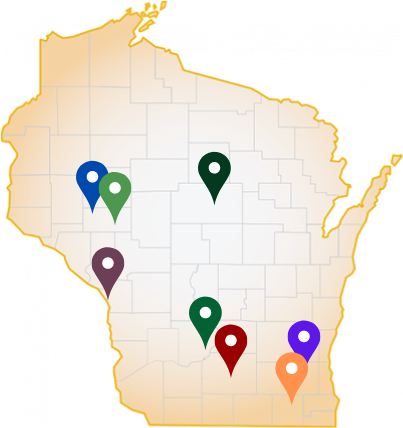 Contact
Program Size
Currently 20+ residents statewide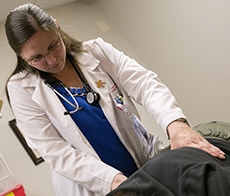 "…this program really prepares us to excel as full-spectrum osteopathic family medicine physicians – I love that I have the freedom to use my osteopathic skills nearly every day, and get to practice with and learn from such amazing colleagues…"
–Taryn Lawler, DO (2014 Graduate, Madison)