The University of Wisconsin Department of Family Medicine and Community Health (UW DFMCH) osteopathic courses are designed to provide online tools and information for those who seek osteopathic principles and practices (OPP) and Osteopathic Manipulative Treatment (OMT) education.
The online courses are designed to assist our program with teaching and mentoring skills of clinical residents and faculty in OPP and OMT.
Through the OMT Preceptor Training course you will be provided with all the fundamental information on osteopathic faculty development, a precepting tool, and evaluation templates before and after treatments.
Our OMT4MD course is coming soon.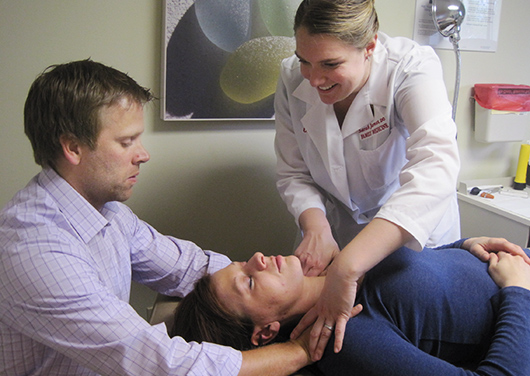 Sarah James, DO (Director of Osteaopthic Education) instructing Benjamin Scherschligt, MD (Madison graduate) on the assessment of thoracic inlet.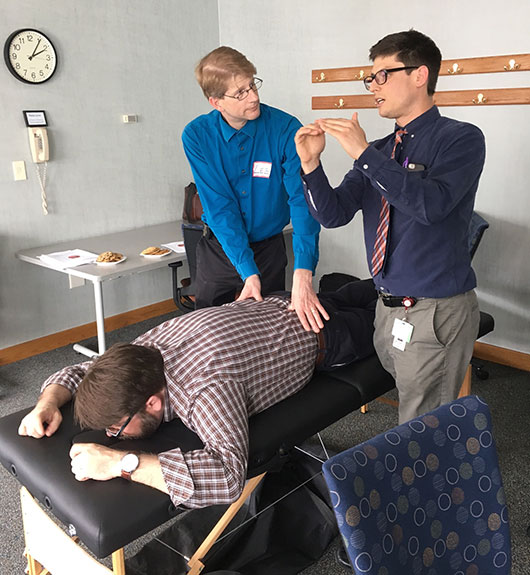 Jared Dubey, DO (Madison graduate) instructing Lee Dresang, MD (Madison faculty) in osteopathic assessment of the pelvis.