The Wausau Family Medicine Residency Program offers rigorous, unopposed training in a welcoming community. We are one of the longest-standing family medicine residency programs in Wisconsin. Our clinic, which opened at our current location in March 2008, offers spacious, modern facilities for patient care, learning, and teaching.
We are pleased to offer generous and competitive benefit packages for residents in our programs.
"This program is extremely supportive of their residents and works very hard to create opportunity for an individual to pursue their specific goals."
-Samantha Rivera, MD, Resident
Our program provides challenging experiences in rural medicine, cardiac and medical intensive care, emergency medicine, pediatrics, and obstetrics. We also encourage residents to construct electives that are meaningful to their own goals and interests.
Program Facts
Residency Start Date: June 15, 2020
Current Salaries: $60,090 for PG-1, $62,128 for PG-2, and $64,562 for PG-3
Professional Development Funds: Each resident will receive $1,000 in each of the PG 1, 2, and 3 training years.
Professional Development Days: 5 days each for PG-2 and PG-3
Personal Time Off:  15 days for PG-1, 20 days for PG-2, and 20 days for PG-3
We invite you to learn more about our program and encourage you to contact us. Welcome home to Wausau!
Review the eligibility criteria (PDF) for the Wausau Family Medicine residency program.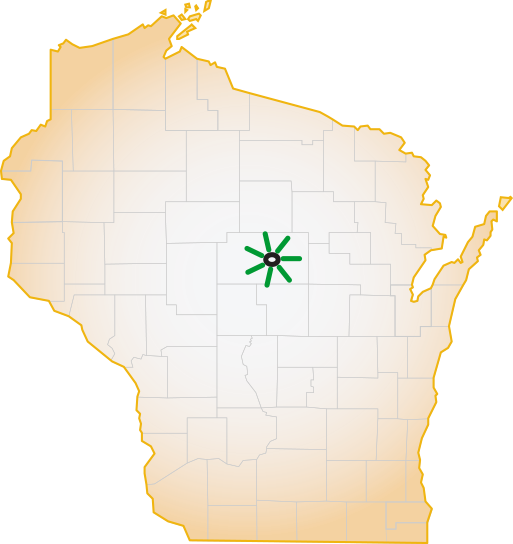 Contact
Jane Meyer
(715)675-3391
Program Size
15 residents (5 per year)
City Size
39,000 (134,000 metro area)
Program Highlights
Supportive learning environment, on the campus of Aspirus Wausau Hospital, diverse patient population, state-of-the-art clinic, Osteopathic recognition
Community Highlights
Picturesque river city, valued for community, strong schools, quality of life, and wide variety of outdoor and recreational activities
Practice Setting
Urban, rural