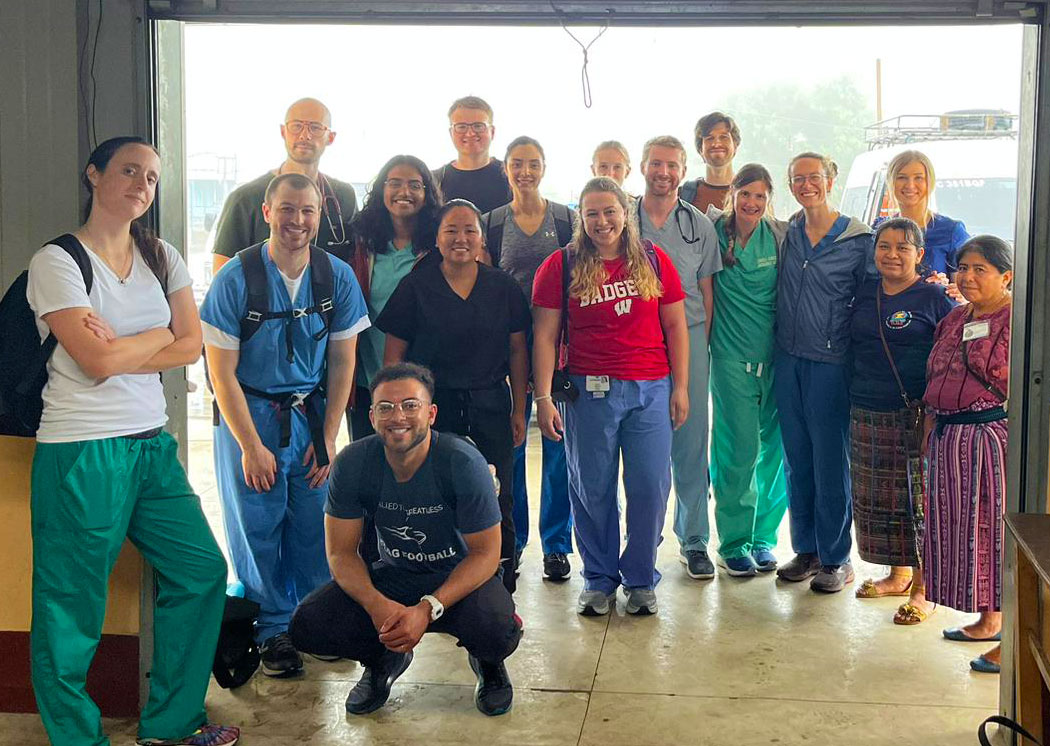 Dr. John Kalmanek, DFMCH third year resident, participated in an immersive service-learning experience in San Lucas Tolimán, Guatemala, last summer. The trip brought together UW SMPH medical students and faculty to learn about the people, culture, language, and landscape of health and health care in a beautiful Mayan highland community. The group provided care through pop-up urgent care clinics, similar to student run clinics in the US, in partnership with local promotores de salud (health promoters).
Kalmanek also observed a longstanding program connecting people with diabetes and hypertension to community-based chronic disease management thanks to DFMCH physician Sean Duffy's collaborative work launching it in 2016.  The mobile health intervention uses a smartphone application to guide clinical health workers and monitor patients.
Published: September 2023


John Kalmanek, MD
Want to know more?
For more information about Global Health contact:
Ann Evensen, MD, FAAFP
DFMCH Director of Global Health
ann.evensen@fammed.wisc.edu