Lack of adequate healthcare infrastructure and workforce makes the management of chronic diseases such as diabetes extremely difficult. Emerging approaches to address the diabetes epidemic in the developing world include shifting clinical tasks to non-physician and lay health workers and the use of smartphone technology.
Dr. Sean Duffy (DFMCH Faculty), primary investigator Dr. Jim Svenson (BerbeeWalsh Department of Emergency Medicine), UW SMPH medical students, and collaborators from Stanford University have been working with San Lucas Mission medical director Dr. Rafael Tun and local community health workers (CHWs) since 2016 to develop a CHW-led diabetes program enabled by smartphone technology. This work was funded by a seed grant from the UW Global Health Institute. San Lucas Mission is a non-profit organization providing health care services to approximately 32,000 people living in the western highlands of Guatemala.
The team developed clinical protocols and built a smartphone application to provide guidance to the CHWs on adjusting the doses of diabetes medications, identifying complications, counseling on self-care, and referral to a physician as needed. The application also allows for the remote monitoring of patient progress and treatment. Dr. Duffy has trained 20 CHWs in the basics of diabetes care and to use the application.
Thus far, 61 patients have participated in the program. Early results have been promising and include improvements in diabetes control, patient satisfaction, and CHWs confidence in managing diabetes. The team plans to share the application freely so that other groups can adapt and build upon it. Hopefully this approach could be applied to other low-resource settings and chronic diseases, such as hypertension and heart failure.
References
1. World Health Organization. Global Report on Diabetes. World Health Organization; 2016.
2. World Health Organization. Global Status Report on Noncommunicable Disease 2014. World Health Organization; 2014.
3. Beran D. The impact of health systems on diabetes care in low and lower middle income countries. Curr Diab Rep. 2015;15(4):20.
4. Agarwal S, Perry HB, Long L-A, Labrique AB. Evidence on feasibility and effective use of mHealth strategies by frontline health workers in developing countries: systematic review. Trop Med Int Health. 2015;20(8):1003-1014.
5. Jeet G, Thakur JS, Prinja S, Singh M. Community health workers for non-communicable diseases prevention and control in developing countries: Evidence and implications. PLoS One. 2017;12(7):e0180640.
Published: October 2018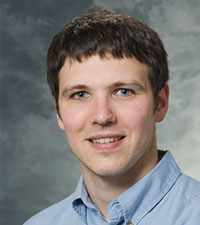 Want to know more?
For more information about Global Health contact:
Ann Evensen, MD, FAAFP
DFMCH Director of Global Health
ann.evensen@fammed.wisc.edu