The Application process is closed for 2023, as all projects are filled. 
Application Process: Apply online » 
Stipend: $3200
Duration: 8-10 weeks starting May 15 (through July 10 to July 24, 2023)
The Department of Family Medicine and Community Health (DFMCH) has numerous faculty who are eager to have UWSMPH medical students come join them on people-oriented, clinically relevant, hands-on research and quality improvement projects. Students have ample opportunities to see patients in a variety of settings (office, hospital, others), learn  important research concepts and skills, and participate in social events with other faculty and students.
Schedule: This is a tentative schedule:
May 22 – 24 — Work with faculty
May 25/26 — Orientation seminar (at DFMCH or virtual)
May 29 – June 22 — Work with faculty
June 23 — Mid-point seminar (at DFMCH or virtual)
June 26 – July 16 — Work with faculty
July 17 — Final presentations (at DFMCH or virtual)
July 18 – July 31 — Complete work with faculty (for those opting for 10-week assistantship)
Locations: Madison area, Milwaukee
Director: Sean Duffy, MD
Stipends/Housing/Travel: We have funding available to support  ten students at $450 per week  for the 8-10week session.
Apply online » Thank you for your interest.
Please complete the online application, including your cover letter described at the bottom. As soon as your application is received, copies of your application will be circulated to the faculty with whom you are interested in collaborating. The faculty members will contact you to set up interviews either in person or remotely. These interviews will allow faculty and students to determine whether there is mutual interest. Faculty and student matches should be considered binding on both parties unless dire, unforeseen circumstances occur. Since agreements between faculty and students may be made at any time, students who submit their applications early are more likely to have their choice of projects. For additional information, please contact Nicole Watson at:
Phone: (608) 263-1334
E-mail: nicole.watson@fammed.wisc.edu 
---
2023 Research Projects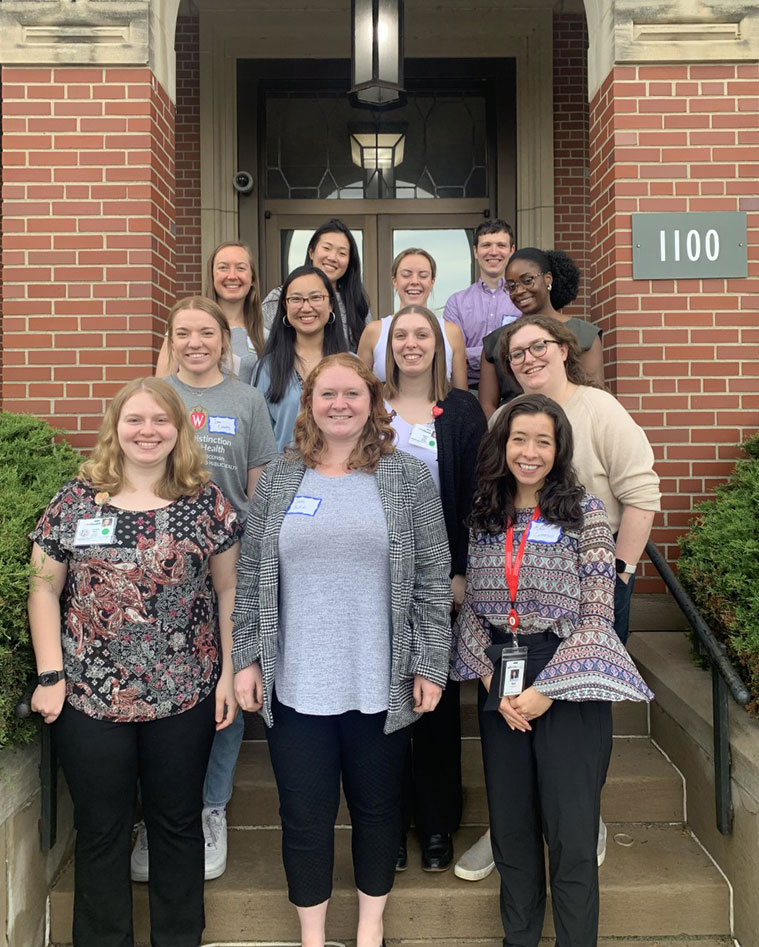 Medical Students Join DFM Faculty on Summer Research Projects.