The Academic Integrative Health (AIH) Fellowship was created in 2003 to tap into the array of educational resources available through the University of Wisconsin Integrative Health Program. This fellowship is one of the few worldwide that allows participants to combine academic and clinical Integrative Health interests into one overall fellowship experience. The purpose? To create national – and international – leaders in Integrative Health.
Qualifications
Applicants must hold an MD or DO degree
Applicants must have completed residency in family medicine or medicine/pediatrics with adequate primary care experience
Applicants may apply while completing their final year of residency
Applicants must be a United States citizen or a lawful permanent US resident with a resident alien permit or green card.  The Integrative Health fellowship does not sponsor J-1 or other visas
The UW School of Medicine and Public Health has a deep and profound commitment to diversity both as an end in itself and as a valuable means for eliminating health disparities. As such, we strongly encourage applications from candidates who foster and promote the values of diversity and inclusion. Please review the DFMCH Diversity, Equity, and Inclusion webpage for more details.
The overarching goal of the UW Academic Integrative Health Fellowship (UWAIHF) Program is to produce physician leaders who are knowledgeable, competent practitioners in the bio-psycho-social-spiritual dynamics that affect wellness. They develop skills to elucidate patient's values, desires, and health goals, and are equipped to approach patient care from a holistic and patient-centered perspective. Fellows utilize integrative and behavioral modalities to support patient healing and serve as leaders in their community and profession.  This program also strongly emphasizes the incorporation of self-care and exploration to support physicians in living in a way that is consistent with the principles of integrative health, both for their own benefit and in order to be effective role models for colleagues and patients.
The UWAIHF Program is an American Board of Integrative Medicine (ABOIM) approved fellowship program in integrative health. Completion of a fellowship with the UWAIHF satisfies one of the eligibility criteria required by ABOIM to sit for the integrative medicine board certification exam offered by the American Board of Physician Specialties (ABPS). For more information on board certification in integrative medicine, see the ABPS ABOIM webpage.
The UWAIHF Program provides 2 separate, but overlapping learning tracks that share the common goal stated above and prepare the learner to sit for the integrative medicine board certification exam.
Overview:
The Clinical Track is an approximately 1,400 hour, one-year program with the overall mission to develop expertise in incorporating Integrative Health as an overall approach to primary care and consultative practice. The Clinical Track provides the opportunity to develop a specific Integrative Health skillset or approach to care in which the fellow can become independently competent within the one-year period.
Learning Objectives:
A. Expertise in Integrative Health Practice: Develop expertise in incorporating Integrative Health as an overall approach to primary care and consultative practice.
B. Familiarity with Non-Allopathic Approaches: Become broadly familiar with the most popular non-allopathic healing approaches in use in the United States.
C. Expertise in Treating Specific Conditions: Gain expertise in the evidence-based use of Integrative Health for treating people with an array of acute and chronic diagnoses, including those that are minimally responsive to current mainstream biomedical approaches.
D. Skill in Preventive Care/Self-Care: Obtain in-depth knowledge of preventive care practices, including modeling through personal self-care behaviors. Mindful awareness, in both professional work and self-care, is given special emphasis.
E. Specific Integrative Health Skillset: Develop a specific Integrative Health specialty skillset (thoughtfully planned to accommodate the one-year period) and become fully proficient in the particular approach to care or the integrative care of a specific patient population of choice. Examples of past fellow's specialty skillset include in-depth trainings in herbal medicine, traditional healing, medical hypnosis, mindfulness-based stress reduction, guided imagery, acupuncture, osteopathic manipulation training for physicians, training with midwives and naturopaths in reproductive health, yoga teacher training, and personal trainer certification.
Overview:
The Faculty/Leadership Track is a two-year program that is approximately 2,800 hours. The FLT mission is to create physician leaders in the field of Integrative Health. Fellows in the FLT develop expertise in incorporating Integrative Health as an overall approach to primary care and consultative practice with the additional expectations of deepening the mastery of a specific skillset or approach to integrative care, and pursuing academic and leadership in the field of Integrative Health. This track is appropriate for those seeking to teach and/or lead, serve as faculty in an academic institution, or establish an Integrative Health clinic.
Learning Objectives:
The FLT Learning Objectives include all of the above listed Clinical Track Learning Objectives and in addition include:
F. Greater Depth of Mastery of Specific Integrative Health Skillset: Deepen the mastery and proficiency of the specific Integrative Health specialty skillset or approach to integrative care with continued learning and practice and/or work with a specific patient population of choice.
G. Academic pursuits: Develop and demonstrate Integrative Health scholarship by effectively sharing skills and expertise with others through a variety of means, including formal didactics, group facilitation, research, and/or writing.
H. Leadership Pursuits: Cultivate leadership skills in Integrative Health through creating innovative programs, working with community groups, role modeling or contributing to institutional, regional, and/or national work in which UW Integrative Health is involved.
Program Logistics
In addition to the various responsibilities outlined under the academic fellowship description, AIH fellows participate in the following:
Clinic time. All fellows see patients for 3 half days per week at the integrative primary care practice at the Yahara Family Medicine Clinic. They also see patients for 1 half day per week at the UW Health Research Park Integrative Health consult clinic.
Call schedule and precepting. Fellows in a 2 year Faculty Leadership Track are required to precept in one of the residency clinics for 1 half day per week and choose to be on the medicine/pediatrics call schedule or the obstetrics call schedule. They are also required to attend on the UW Family Medicine service 4 weeks per year. Fellows in the 1 year Clinical Track are not required to precept, be on call, or attend in the hospital.
Seminars. Seminars take place 1-2 times per month with an IH practioner in the community.
Faculty supervision. All fellows will meet once weekly with the AIH Fellowship director to review curriculum and patient cases. They are also paired with an IH faculty 4 times per year in the Integrative Health Consult Clinic to be provided real time feedback and support.
Grand rounds. IH Ground Rounds occur once monthly. All fellows are required to attend Grand Rounds as well as a monthly "Doc" meeting with IH program faculty that occurs before Grand Rounds. All fellows are expected to present at Grand Rounds 1 time per year.
Salaries and Benefits
Fellows are paid as PGY-4 and PGY-5 residents for their two consecutive years. Benefits are included and there is an ample budget for CME. For more information on the benefits provided to fellows by the Integrative Health Fellowship, please visit the UW Human Resources website.
Contact Us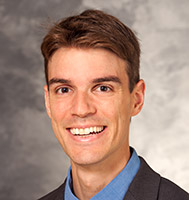 Director
Vincent Minichiello, MD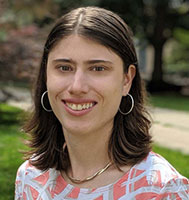 Fellowship Coordinator
Christina Swords
How to Apply
Fill out the Integrative Health Application Form.
Program Overview
Learn more about our UW Integrative Health Program.
For patient info see UW Health Integrative Health.
Teaching Modules & Patient Handouts