Applications for 2023 are now closed. Please check back for the 2024 applications in late spring.
We are excited to recruit for the AMA Foundation sponsored LGBTQ+ yearlong academic fellowship at the University of Wisconsin School of Medicine and Public Health. We are currently actively seeking a Family Medicine, Medicine, Med-Peds, or Pediatrics physician to join us as the AMA Foundation – University of Wisconsin LGBTQ+ Fellow.
Qualifications
Applicants must hold an MD or DO degree
Applicants must have completed residency in family medicine, internal medicine, pediatrics or med-peds and must be anticipating an academic or clinical career in primary care
Applicants may apply while completing their final year of residency
Applicants must be a United States citizen or a lawful permanent US resident with a resident alien permit or green card.  The fellowship is not able to sponsor J-1 or other visas
The UW School of Medicine and Public Health has a deep and profound commitment to diversity both as an end in itself and as a valuable means for eliminating health disparities. As such, we strongly encourage applications from candidates who foster and promote the values of diversity and inclusion. Please review the DFMCH Diversity, Equity, and Inclusion webpage for more details.
The focus of this innovative fellowship is to integrate primary care and public health to optimize the health of LGBTQ+ and gender expansive individuals and to advance LGBTQ+ health equity. Our partnerships with UW Health, an organization that has been recognized by the Human Rights Campaign as a Leader in Healthcare Equality, as well as with the University of Wisconsin-Madison and community organizations that support the diverse and unique needs of the LGBTQ+ and gender diverse community members will provide ample clinical education, academic scholarship, and community engagement opportunities for the fellow. This academic clinically focused fellowship is housed in our Department of Family Medicine and Community Health, a department that provides a robust supportive infrastructure for other academic and interdisciplinary fellowships.
Fellows will interact on daily basis with faculty members and other learners, including fellows, across all primary care fields. They will also regularly interact with clinicians and learners in other specialties. The fellow will benefit from close supportive interactions with a mentoring committee that includes faculty members with primary care clinical leadership and research skills, with LGBTQ+ education expertise, and with national recognition in LGBTQ+ health issues.
Program Logistics
The grant was received in July 2021 and detailed curriculum planning is currently in progress.  The fellowship is intended to be highly individualized and flexible though with a core framework.  In general the fellowship is structured as follows:
Clinical care (40%):  Fellows will see patients at a primary care clinic in their specialty with effort made for placement in a practice that has a higher known population of LGBTQ+ patients. They will also provide care at the UW Health Gender Services Clinic and the Pediatric and Adolescent Transgender Health (PATH) clinic. Additional opportunities will be available for immersive experiences in multiple specialty settings from endocrinology to surgical clinics. Inpatient care, maternity care, and call are not anticipated unless specifically applicable to fellowship goals.
Academic activities (50%):  Fellows are supported to pursue scholarship in multiple ways that can include developing research projects, writing articles, giving presentations, creating educational curriculum, doing innovative teaching, and/or producing community resources.  Funding for travel and resources is available. There may be opportunities to extend research training beyond this one year fellowship.
Community engagement and advocacy (10%):  Partnership with community groups is an essential element of the fellowship, as is advocacy.  Fellows are expected to participate in a community project.
Seminars:  A weekly seminar brings together fellows from the DFMCH hosted T32 Primary Care Research Fellowship and the department's academic, integrative health, addiction medicine, and sports medicine fellowships.  Fellows present their works in progress at a biannual symposium that allows them to receive feedback on their projects from colleagues across UW SMPH. Multiple other relevant clinical and academic conferences are available throughout the medical center.
Mentoring:  Each fellow has a designated advisor who they meet with regularly.  Fellows identify their goals for the year and map out their curriculum plan together with their advisor.  They will additionally configure a mentor group for added guidance and support that includes a wider range of people with specific areas of expertise.
Salary and Benefits
Fellows are employed by the UW School of Medicine and Public Health and are paid as PGY-4 residents unless they are admitted with advanced standing due to their previous graduate medical education history. Benefits are included and there is an ample budget for CME. For more information on the benefits provided to fellows by the LGBTQ+ health fellowship, please visit the UW Human Resources website.
Application Process
The 12-month fellowship will begin July 1, 2023 unless alternate arrangements are made. The search, screen, and recruitment committee will review applications beginning immediately after the application due date of October 3, 2022 at 11:59 pm CT, virtually interview candidates through October 31, and offer the fellowship position to the successful candidate no later than Friday, November 11, 2022.
Holistic applicant screening will consider evidence of:
Clinical excellence
Good standing throughout residency (and fellowship or other post-residency roles if applicable)
Engagement with local, regional, or national LGBTQ+ organizations
Academic work (e.g., presentations, publications, QI projects, education/curriculum contributions), with preference given to contributions in LGBTQ+ health or relevant health equity activities
Advocacy work or community service, ideally relevant to LGBTQ+ individuals or populations
Demonstrated commitment to advancing health equity
Personal attributes and professional behaviors, including cultural responsiveness and cultural humility, as assessed by letters of recommendation and the content of the candidate statement
Commitment to a career serving as a champion for LGBTQ+ health in academic or community-based primary care as assessed by past accomplishments and career goals
Contact Us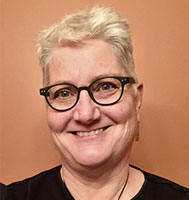 Director
she/her/hers
Elizabeth Petty, MD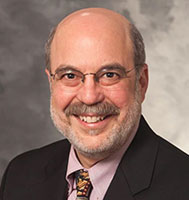 Co-director
he/him/his
William Schwab, MD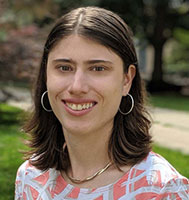 Fellowship Coordinator
she/her/hers
Christina Swords, PhD
How to Apply
Fill out the LGBTQ+ Application Form.