Alumni Hall Entrance
The Department of Family Medicine residency offices are in Alumni Hall, a three story red brick building on the same block as St. Mary's Hospital on 1100 Delaplaine Ct.
Parking
Parking is available in the St. Mary's visitors' parking ramp on S. Brooks Street, across from the main hospital entrance. Take the skywalk from level 1, to the hospital, and follow the signs to Alumni Hall.
Parking is also available on the streets around Alumni Hall. Please note the street signage carefully, as many streets permit 2 hour parking only, and some streets restrict parking during specific hours during the week and year. Then enter Alumni Hall from the Delaplaine entrance.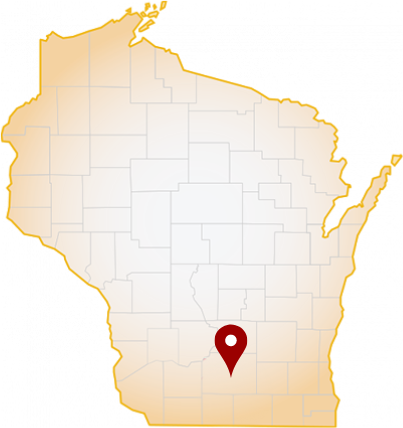 Address
Residency Offices:
UW Department of Family Medicine and Community Health
1100 Delaplaine Ct.
Madison, WI 53715-1896
Department Reception: 608-263-4550
Madison/Baraboo Residency Recruitment: 608-265-4668
Fax: 608-263-5813