Family Medicine Clinic
Residents establish a continuity practice at one of four family medicine centers (FMCs). Each FMC has patients of all ages with a wide range of medical problems.
All four FMCs feature:
A full range of medical care, including maternity care, home care, and nursing home coverage
Provision of a broad range of procedures
Precepting with low resident to faculty ratios for optimal learning
Opportunities for residents to teach fellow residents, medical students, and other learners
An integrated electronic health record system
Computer access in each exam room, the "staffing room," resident work stations, as well as a library with reference books and other educational resources
Each FMC staff also includes:
Faculty who identify resident education as their professional passion and primary focus
Faculty who also teach medical students and/or conduct research
Family physician faculty proficient in a wide range of clinical and procedural interests
Behavioral science faculty members, nurse practitioners, and physician assistants who participate in patient care, teaching, and support of residents in their first practice
Clinic staff who are committed to excellence in resident education and patient care
Clinic managers who keep the FMCs running smoothly and are actively involved in teaching residents about what they need to learn about clinic operations
---
UW Health Belleville Clinic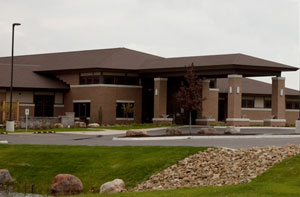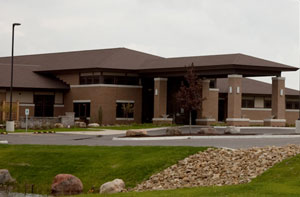 » Belleville Family Medical Clinic
12 residents (4 per year)
Practice setting: Rural
15,000 visits/year
The Belleville Family Medical Center is located a 20-minute drive from Madison near the scenic Sugar River.
Belleville faculty have a wide variety of interests and expertise including research, leadership, OB, global health, gender affirming care, addiction medicine and geriatrics. Belleville staff are extensively involved in the community. Most clinical staff, such as medical assistants and nurses, live in nearby small towns and therefore have an intimate understanding of the local surrounding communities. Rural health interest is not necessary to be a Belleville resident. Belleville residents appreciate the balanced mix of pediatric, adult, OB, and older adult patients. Many residents value the opportunity to serve a rural, underserved population and the wide variety of procedural experiences available including vasectomy and prenatal ultrasound. Belleville residents obtain significant experience managing substance use disorders including prescribing medications for opioid use disorder (buprenorphine and naltrexone). Belleville serves several counties in southern Wisconsin and northern Illinois and has a well-established relationship working with incarcerated patients. Staff include a dedicated behavioral health specialist, social worker, pharmacist, and diabetes educator. The town is home to the annual community UFO festival held each year in October and has many nearby outdoor recreational opportunities including hiking on the Ice Age Trail and biking along the Sugar River Trail.
Two Belleville residents per year are selected to participate in the Rural Health Equity Track, a customizable curriculum with a community focus and emphasis on health equity, advocacy and leadership in rural communities and practices.
---
UW Health Northport Dr Clinic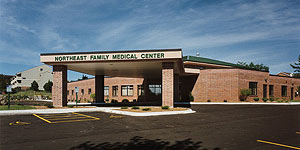 » Northport Dr Family Medical Center
12 residents (4 per year)
Practice setting: Urban
28,000 visits/year
The Northport Dr Family Medical Center is a longstanding, thriving practice located near the Dane County Airport in Madison, which places it on the edge of many intersecting Madison communities. A core aspect of the Northport Dr mission is to assure that services are delivered in a ways that is sensitive to the needs of the different racial and ethnic minority populations receiving care at Northport Dr, including significant numbers of Southeast Asian, African-American, and Latino patients.
The Northport Dr faculty have diverse interests and areas of specialization within family medicine, including disability medicine, chronic pain management, osteopathic manipulation, women's health, obstetric ultrasound, musculoskeletal research, transgender medicine, and child development. The clinic social worker/counselor is at the clinic five days per week for patient care, consultation, and assistance with mental health issues.
---
UW Health Verona Clinic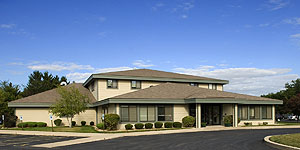 » Verona Clinic
12 residents (4 per year)
Practice setting: Suburban/Rural
24,000 visits/year
The Verona Family Medical Center is located approximately 11 miles from central Madison. The clinic serves a unique patient population that is a blend of young and old, rural and suburban, and many young families that provide great exposure to a wide spectrum of patient demographics and medical issues. Some clinicians are now seeing third generation family members.
The clinic has adopted many concepts of the patient centered medical home model, including an on-site community garden, diabetes group visits co-led by residents and faculty, consultants in other specialties see Verona patients on-site periodically to reduce the need to travel into Madison, and a unique behavioral health model facilitates access to immediate and direct behavioral health services. The clinic also has excellent relationships with its community partners, including the schools, Verona Senior Center, the local newspaper, and the local police department.
---
UW Health Wingra Clinic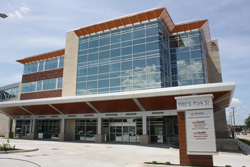 » Wingra Family Medical Center
12 residents (4 per year)
Practice setting: Urban
20,000 visits/year
The Wingra Family Medical Center is the most centrally located of the four clinics and is located in a section of the city that is racially and ethnically diverse, as well as medically underserved. The diversity in the patient population at Wingra allows residents to learn and practice in a complex multi-cultural environment. Wingra is affiliated with Access Community Health Centers (ACHC), which are a network of federally qualified health centers. This affiliation allows residents to understand how FQHCs function in addition to providing more services to patients.
The patient population at Wingra skews slightly younger than that of the other residency clinics, yet still provides ample opportunity to take care of several generations of patient families. The clinic offers an integrated behavioral health program with psychologists available on demand for patient care needs, as well as a consulting psychiatrist. Wingra's interdisciplinary team includes a social work and nurse care coordinator who helps ensure care needs are met. On-site pharmacists and pharmacy interns from the UW School of Pharmacy assist residents with medication management. Wingra is also the outpatient site for the Addiction Medicine Program, providing residents the opportunity to collaborate with their faculty and fellows to enhance care for patients suffering from addiction. Interpreters are available for patients when needed, with Spanish, Hmong, and Cambodian being the languages used most commonly.
---
Hospitals
For many students, an important consideration in choosing a program is whether they prefer a setting in which the only full-time house staff are family medicine residents, or a hospital with multiple residency programs.
Because the Madison residency is a university program primarily located in a community hospital, our residents benefit from the best of both worlds. Our residency combines the "high-touch" community hospital flavor of St. Mary's with the strengths of being part of the University of Wisconsin Hospital and Clinics and the School of Medicine and Public Health.
St. Mary's Hospital (SMH)
» St. Mary's Hospital Web site
Regional community hospital
440 beds
671 physicians
23,000 inpatients per year
St. Mary's Hospital is a major regional medical center offering state of the art medical care. Family medicine residents are the only full-time graduate medical trainees at the hospital. A dynamic, forward-looking institution, St. Mary's has steadily supported our program since 1970.
The Family Medicine Department at St. Mary's is the largest section in the hospital. Family physicians routinely receive privileges to practice the full range of family medicine including obstetrics, intensive care medicine, and specialized procedures. The case mix is typical of a full service community hospital, and residents are respected as important members of the health care team.
---
University of Wisconsin Hospital and Clinics (UWHC)
» University of Wisconsin Hospital and Clinics Web site
Tertiary care hospital
566 beds
Over 1,200 physicians
27,000 inpatients annually
UWHC has been rated as one of the top 50 hospitals in the country for the past decade. All of our teachers are UW School of Medicine and Public Health (SMPH) faculty, and we take full advantage of the variety of opportunities offered by the SMPH and university environment.
Residents spend four months of their residency on the UW Hospital Family Medicine Inpatient service, a "self-contained" service in which our faculty are the attending physicians and our senior residents lead the team.
Many residents elect time in one or more specialized outpatient clinic at UWHC during their second and third year of training. This gives our residents the benefit of exposure to the different clinical approaches and learning opportunities that exist only within an academic medical center.
---
Rural Hospitals
First-year residents are assigned to one of the following community rural hospitals for their community emergency medicine rotation and rural surgery preceptorship:
St. Clare Hospital and Health Services (SCHHS)
» St. Clare Hospital and Health Services Web site
Regional community hospital/nursing home complex
90 beds
Over 100 physicians
3071 annual surgeries
14,536 Emergency Department visits annually
---
Sauk Prairie Healthcare
Rural acute-care hospital
36 beds
34 full-time physicians
12,878 Emergency Department visits annually
---
Upland Hills Health in Dodgeville
» Upland Hills Health in Dodgeville
Rural Critical Access Hospital
25 beds
15 full-time physicians
1250 surgeries and 1000 endoscopies
12,000 Emergency Department visits annually