Aspirus Wausau Family Medicine
The Wausau Residency Clinic was built ten years ago as a modern facility for patient care, learning, and teaching. It is located in a 27,000-square-foot, state-of-the-art building that offers:
18 exam rooms and two procedure rooms;
Fully computerized X-ray services, accessible anywhere within the Aspirus system;
A 64-seat auditorium for health care conferences, education programs, and workshops;
Dedicated training, meeting, and administrative spaces; and
Ample windows and natural light throughout.
The clinic is designed specifically with patient-centered care in mind. Laboratory and ancillary services are decentralized, which means these services come to the patient. Nursing stations face exam rooms so nurses can observe patients more easily. To respect patient privacy, administrative offices and training spaces are on the second floor, away from patient care areas.
The clinic is located on the campus of Aspirus Wausau Hospital. Patients, clinicians, residents, and students all benefit from the convenience of a primary care clinic in close proximity to its referring hospital.
Aspirus Wausau Hospital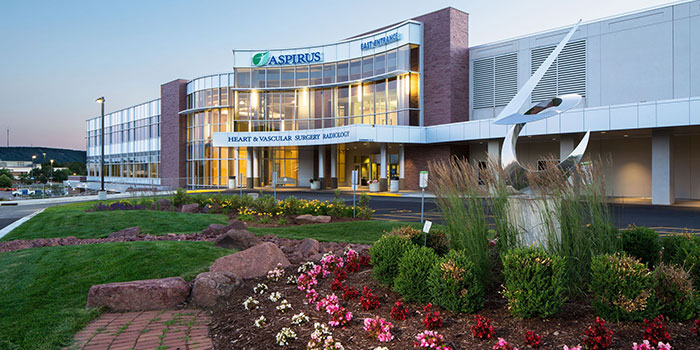 Aspirus Wausau Hospital is a Magnet facility licensed for 325 beds that is staffed by 350 physicians in 35 specialties. It is the flagship of the Aspirus system that serves patients in 14 counties across northern and central Wisconsin, as well as the Upper Peninsula of Michigan. Aspirus Wausau Hospital has been recognized among the top 100 hospitals in the nation and 15 Top Health Systems by IBM Watson Health. For more information, go online to 100tophospitals.com.
Aspirus Wausau Hospital provides primary, secondary and tertiary care services as a regional referral center. Specialty referral service emphasis exists in cardiology and cardiothoracic surgery, orthopedics, and cancer. The hospital has an average daily inpatient census of 160 with approximately 15,000 admissions per year. Outpatient visits exceed 50,000 and there are also more than 24,000 annual emergency department visits.
Aspirus Wausau Hospital is the primary inpatient resident training site for internal medicine, surgery, emergency care, obstetrics, pediatrics, and other specialties. The Women's Health Birthing Center, Newborn Intensive Care Unit and the Regional Cancer Center add to the hospital's exceptional training environment.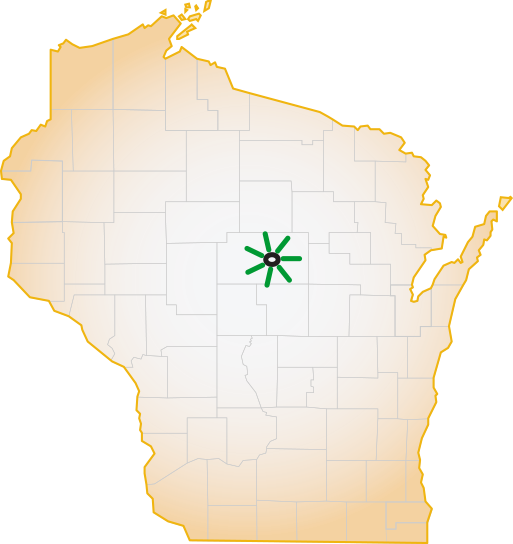 Address
Aspirus Wausau Family Medicine
425 Wind Ridge Drive
Wausau, WI 54401
Phone: (715) 675-3391
FAX: (715) 675-4253