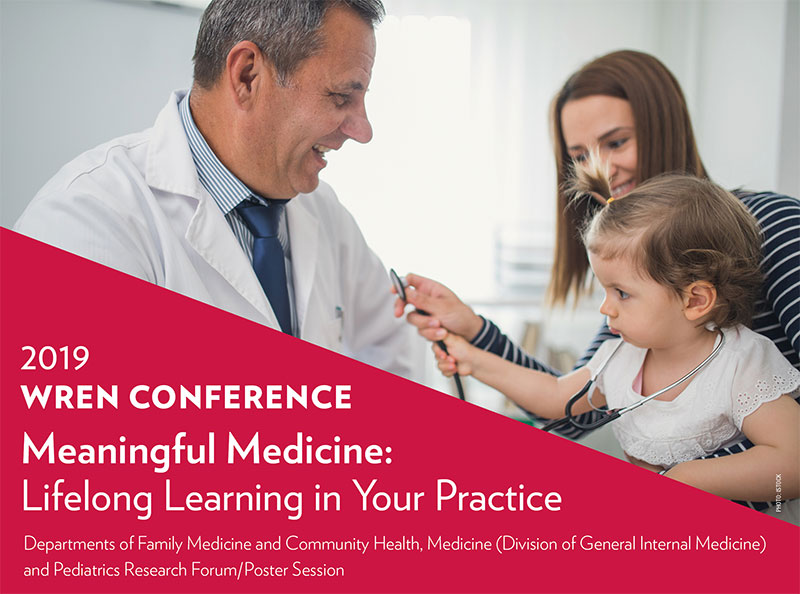 Friday,
September 13, 2019
11:00 am–5:00 pm
University of Wisconsin School of Medicine and Public Health
Health Sciences Learning Center | Room 1345
750 Highland Avenue | Madison, WI 53715
2019 WREN Conference Agenda
*There is a $25 non-refundable registration fee for this conference.  Registration is free for medical students, residents, and fellows.

Contact Denise Grossman at Denise.Grossman@fammed.wisc.edu or 608-262-1112 to receive your discount code before completing the registration. 

Note: You must register to receive lunch on the day of the conference.
Call for Abstracts
We invite you to submit an abstract for a poster to be included in the day's poster session. Posters will be on display from 9:00 am to 5:00 pm in the HSLC Atrium and contributors will be asked to stand by their posters from 4:15 pm to 5:00 pm to discuss their research with conference attendees. Selected student/trainee abstracts will be eligible for an oral session to be held from 3:00 pm to 4:00 pm.
We are seeking abstracts highlighting Wisconsin-based research projects, research network collaborations, community-based research, and quality improvement initiatives.
The link for abstract submission will be found in the registration confirmation email, click on Presentation Portal.  Abstract submission deadline is August 9, 2019. Applicants will be notified by August 16, 2019.
For Further Information, Please Contact
Denise Grossman, Program Associate
Phone: (608) 262-1112
Email: Denise.Grossman@fammed.wisc.edu
This conference is supported, in part, through monies provided by the Department of Family Medicine and Community Health in the UW Madison School of Medicine and Public Health.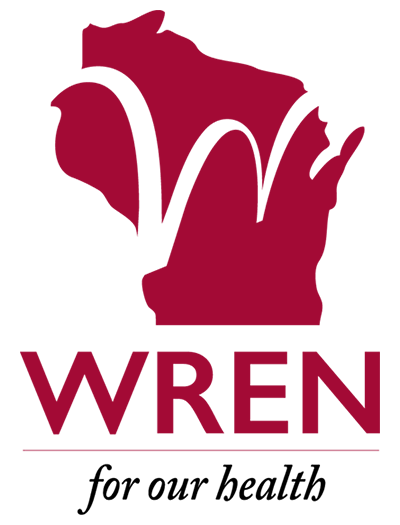 The 2019 WREN Conference will be a thought-provoking afternoon on the importance of practice-based research in the primary care setting, followed by physicians providing their perspectives on adding meaning to your practice through program development. Topics will include intellectual curiosity as the basis for practice to research, maintaining work-life balance, and a residency experience with an innovative research project. Next, a panel of practicing physicians and a medical student will discuss how they wove research activities into their professional lives.
Please join us to learn:
Why practice-based research is needed to create the best evidence to care for patients.
How participation in practice-based research adds value to your practice experience and can help avoid motivational burnout.
The role of practice-based research in creating meaningful and lasting relationships with communities.
Hope to see you there!