Current WREN Research Projects
Meta-Network Affiliations
Project Summary:
Creation of research and learning consortium of 6 PBRNs: Oregon, Colorado, Wisconsin, Iowa, and Quebec to accelerate the conduct of PBRN research through a common infrastructure enabling the efficient conduct of research. The consortium will promote continuous learning across networks and practices for evidence dissemination and knowledge transfer.
Funding Agency: Agency for Healthcare Research and Quality
Workshop: Multi-Network Research Collaboration: Steps to Success
Project Summary: A formal coalition of 5 geographically diverse, research-experienced PBRNs: the Oklahoma Physicians Resource/Research Network (OKPRN), the Upstate New York Network (UNYNET), the Los Angeles Research Network (LANet), the Wisconsin Research and Education Network (WREN), and the Oklahoma Child Health Research Network (OCHRN), and a Coordinating Center, Westat. By formally linking 4 academic health centers and a private research organization, we will dramatically expand the range of methodological and clinical content expertise available on projects. Through their work with CoCoNet, they will have the resources to continue to nurture, expand, and sustain both local and coalition-wide learning communities that will influence primary care practices in four states.
Funding Agency: Agency for Healthcare Research and Quality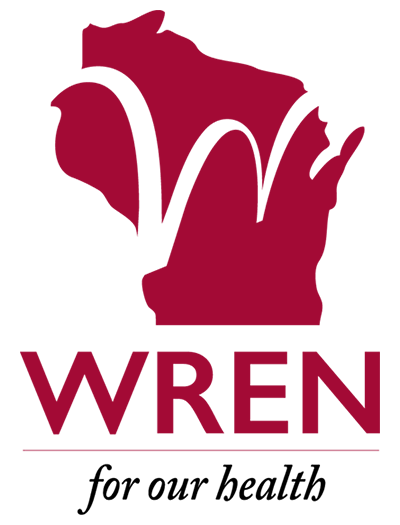 Join a Project
WREN is recruiting adult primary care practices that are interested in (1) being trained to provide advance care planning (ACP) and (2) participating in a comparative effectiveness study of two methods of delivering ACP to patients with limited life expectancy who are not already in hospice.
WREN is one of seven practice-based research networks in the United States and Canada that are a part of this Patient Centered Outcomes Research Institute (PCORI) funded project.
Training for participating clinics would not begin until late September 2018 at the earliest.
If you think this study might be a good fit for your clinic; please review the following one-pagers, General Study Information  and Practice Responsibilities.
If you are interested in learning more about how your clinic can participate, please contact Dr. David Hahn at dlhahn@wisc.edu or 608-265-5324.
Thank you to the clinics that have already agreed to participate in this project! We look forward to working with you.