Following the 2015 WREN Convocation of Practices, a working group comprised of patient advocates, clinicians, researchers and WREN staff began developing a five-year Research Agenda to address chronic condition management, treatment and cures.
The Working Group used the final report from the 2015 WREN Convocation of Practices – World Café to prioritize questions for further development. After many hours of long-hard work, the research questions have been finalized and a final report has been submitted to the Patient-Centered Outcomes Research Institute (PCORI), which funded this initiative. This report will serve as the basis for future collaborative grant applications.
Working Group Members Present at a celebratory dinner Include (Left to Right): Amanda Hoffmann, WREN Regional Research Coordinator; David Hahn, WREN Director; Deb Constien, Patient Advocate, Arthritis Foundation of WI; Albert Musa, Dean Health Systems; Jeffrey Perzan, Patient Advocate, American Diabetes Association & WI Diabetes Advisory Group; Jill Kietzke, UW Health Mount Horeb; and Regina Vidaver, WREN Program Manager.
Members Missing From Photo: David Feldstein, UW-SMPH General Internal Medicine; Augustine Tatus, Patient Advocate, UWHC Patient & Family Advisor and Burn Unit Volunteer; Shahida Munim, Internal Medicine Associates of Milwaukee; and Denise Grossman, WREN Program Associate.
A special thank you to all our work group members! You have our deepest appreciation for your volunteer time and effort.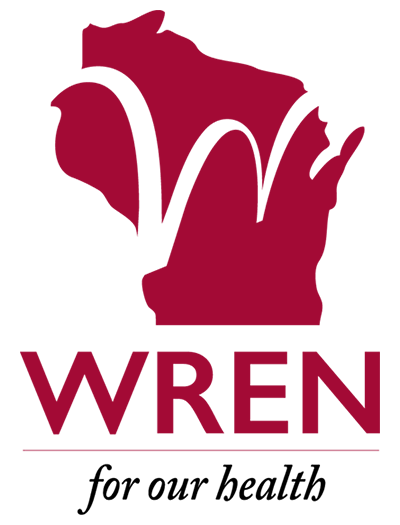 Contact Information
For more information or to support our work, please contact:
Wisconsin Research & Education Network
UW Department of Family Medicine & Community Health
610 N Whitney Way, STE 200
Madison, WI 53705-2700
(608) 262-1112
wren@fammed.wisc.edu