WREN Medical Director

Dr. Hunter seeks to incorporate the perspectives of clinicians, clinical researchers, medical educators, and public health practitioners into the development and implementation of primary care, practice-based research projects.  HIs mission is inspiring medical and public health students and professionals to apply best evidence and practices to protect the health of the residents of Wisconsin
Since attending an early WREN meeting as a medical student in 1987, Dr. Hunter has approached difficult questions in clinical practice, medical education, and public health practice by seeking data that address the practical concerns of patients, learners, and clinical leaders.
Paul received his undergraduate and medical degrees from the University of Wisconsin (UW). After completing residency in Eau Claire, he practiced a full spectrum of family medicine for 19 years mainly in Milwaukee, including 7 years at Federally Qualified Health Centers and 6 years as residency faculty.
In 2009, Paul joined the UW faculty and worked through 2019 mainly as a medical consultant to the City of Milwaukee Health Department for immunizations and communicable disease. From 2016 through 2020, he has helped develop national immunization recommendations as a voting member on the CDC's Advisory Committee on Immunization Practices.
As director of a required course that prepares 4th year UW med students for outpatient care during residency, Dr. Hunter visits and talks with community physicians who teach students at their mainly primary care clinics across the state.  He also directs a public health course that 4th year medical students in the rural track (WARM) take to complete their longitudinal community health projects.
Email: phhunter@wisc.edu
---
WREN Associate Director

Mary Henningfield joined the WREN team in 2018. Prior to joining WREN, Mary served as the Director of Scientific Education and Research at Free to Breathe, a national lung cancer advocacy organization. At Free to Breathe, she provided oversight to the development and execution of patient education, outreach, and advocacy programs. She also managed their research grant program, which awarded funding for young investigators, studies of lung cancer metastasis, and innovations to facilitate patient enrollment in clinical trials.
Mary has held positions at Abbott Laboratories, Covance, Inc., Inventiv Health, and other medical communications companies. As a Clinical Research Scientist for Abbott Laboratories, Dr. Henningfield designed and executed research plans to study the effects of nutrients on the immune system. She is the inventor of a patented enteral nutrition formula for patients with traumatic injury. As the scientific lead for pharmaceutical product launches, she wrote publications covering a variety of indications, including oncology, neurology, virology, and nephrology. Dr. Henningfield has developed numerous disease awareness and education campaigns for patients, caregivers, and healthcare professionals.
Mary earned MS and PhD degrees in Nutritional Sciences from the University of Wisconsin–Madison, where she investigated the uncoupling protein of brown adipose tissue. She then held a post-doctorate position in the Hematology Department at Temple University. Her interests include health literacy, development of patient and physician education materials, shared-decision making in clinical practice, and health care disparities.
Email: Mary.Henningfield@fammed.wisc.edu
Phone: (608) 265-4477
---
WREN Program Manager

Lisa Sampson started as the Department of Family Medicine & Community Health (DFMCH) Research Program Manager in 2018. In her role, she provides administrative leadership to the DFMCH research enterprise and the Wisconsin Research and Education Network (WREN). She provides administrative research and grant management support. In addition, she also provides oversight and leadership to assure greater integration among DFMCH research programs.
Lisa received a Master's in Business Administration from Cardinal Stritch University in 2012. Previously, Lisa worked in laboratory, clinical and translational research for over 17 years in the UW Department of Radiology.
In her free time, Lisa enjoys spending time with her husband and two daughters. She enjoys showing horses, spending time outdoors, and coaching basketball.
Email: Lisa.Sampson@fammed.wisc.edu
Phone: (608) 265-4671
---
WREN Research Coordinators
WREN Research Coordinators, operationalize, and implement quantitative, qualitative, and mixed-method research projects at WREN clinics throughout the state. In addition to research coordination, our Coordinators are certified Practice Facilitators able to engage with primary care clinics to evaluate and improve their quality of care. Due to the statewide distribution of WREN practices and WREN associates, Coordinators travel throughout the state.

Amanda joined the WREN team in 2014. She holds a Master of Public Health degree with a concentration in Community Health Sciences from the University of Illinois-Chicago and a Bachelor of Science degree in Biological Sciences from Marquette University in Milwaukee, WI.
Prior to her role with WREN, Amanda worked with the Institute for Health Research and Policy in Chicago, IL on a multi-year health initiative. The study funded several different evidence and practice-based approaches to increase opportunity and remove barriers to healthy living. She also worked with the Wisconsin Pregnancy Risk Assessment Monitoring System (PRAMS) in Madison, WI, which is an ongoing survey of new mothers conducted jointly by the Centers for Disease Control and Prevention and state health departments. PRAMS collects state-specific, population-based data on maternal attitudes and experiences before, during, and shortly after pregnancy.
Some of Amanda's research interests include: community health, community capacity building and community engagement, public health policy and advocacy, maternal and child health, and programming that targets the prevention of obesity and the promotion of good nutrition and physical activity. In her free time, she enjoys traveling to new places, running outdoors, and attempting to cook new dishes.
Email: Amanda.Haban@fammed.wisc.edu
Phone: (608) 263-1636

Deanne comes to WREN with extensive experience as the Program Director for Wisconsin Strengthening Treatment Access and Retention-Quality Improvement (STAR QI) Program. This is a 10 year collaborative program between the University of Wisconsin-Madison Department of Family Medicine and Community Health, and the State of Wisconsin Department of Health Services. In addition to providing Quality Improvement Coaching to Behavioral Health Agencies, Deanne is a Process Improvement Coach for the Network for Addiction Treatment (NIATx) program. While continuing in these roles, Deanne has joined the WREN team to assist with quality improvement, project leading, and coordination activities.
Prior to Behavioral Health QI Coaching, Deanne provided clinical services to a diverse client-base through various for-profit and not-for-profit delivery systems. Most recently, that client population included a stress reduction program for Wisconsin State Patrol Personnel.
Deanne's diverse background and experience includes Employee Assistance Programming, Project Management, Case Management, and Utilization Review.
Deanne has a Master of Science degree in Clinical Psychology from the University of Wisconsin-Oshkosh and a Bachelor of Science Degree from Iowa State University.
Email: Deanne.Boss@fammed.wisc.edu
Phone: (608) 263-0304

Shelbey joined the WREN team in 2019. She graduated with her Bachelor's of Science in Public Health/Community Health Education from the University of Wisconsin – La Crosse, graduating in May of 2019.
Prior to her role at WREN, Shelbey worked in a variety of healthcare settings gaining hands-on experience in the public health field. She served as an intern in the Office of Population Health at Gundersen Health System in La Crosse, where she piloted an exercise program for local low-income elementary students.. Shelbey served as the Student Ambassador for Essential Health Clinic, a reproductive clinic in La Crosse that aims to increase reproductive health access for community members by providing confidential, low cost care. During her time as a student, she also served as a Peer Health Educator on campus at UWL and assisted Dr. Lori Reichel in qualitative university research.
Shelbey's professional interests include health equity, school health/wellness, community health, and nutrition. In her free time, Shelbey enjoys running and yoga, cooking, and spending time with friends and family.
Email: Shelbey.Hagen@fammed.wisc.edu
Phone: (608) 265-8166

Cassandra joined the WREN team in 2017. She holds a Master of Science in Global Health degree from the University of Notre Dame and a Bachelor of Science degree in Biology from the University of Minnesota, Twin Cities.
During her Capstone Research project at the University of Notre Dame, Cassandra investigated the use of STELLA software for mathematical modeling of type 2 diabetes progression in Chennai, India. The research project involved a systems thinking approach, intended to project the future burden of diabetes and targeted interventions to reduce both incidence and prevalence of type 2 diabetes and related health conditions for child and adult populations in Chennai, and in South India as a whole.
Some of Cassandra's research interests include: Chronic diseases in resource poor settings, community health, community engagement and patient-driven research, and interdisciplinary projects that aim to connect and engage community members with health and scientific research specific to their environment.
Email: Cassandra.Sundaram@fammed.wisc.edu
Phone: (608) 263-5679

Alyssa joined the WREN team in 2018. She holds a Bachelor of Science in Kinesiology from the University of Wisconsin-Madison.
Prior to her role with WREN, Alyssa worked in laboratory, clinical and translational research throughout her undergraduate years in the UW Department of Radiology and UW Department of Surgery. During her Senior Practicum, she worked as a Clinical Exercise Physiologist Intern in Cardiac Rehabilitation at UnityPoint Health-Meriter, where she focused on patient education, disease management and exercise physiology.
Some of Alyssa's academic interests include exercise as a mode of treatment, mental health and substance use disorders and cancer research. Outside of work, Alyssa enjoys riding and showing horses, waterskiing and snowmobiling.
Email: Alyssa.Turnquist@fammed.wisc.edu
Phone: 608-262-3357

Alice joined the WREN team in 2016. Prior to her role with WREN, she worked for Free to Breathe, a national lung cancer patient advocacy foundation. In her role as Free to Breathe's program manager, Alice was responsible for strategic planning, oversight and implementation of the organization's research, outreach, educational and advocacy programs. She planned and implemented a wide range of programs to further the organization's mission including conferences, research grants, patient education resources and community engagement initiatives. She coordinated the organization's national continuing medical education conferences, which brought together medical professionals each year to learn about developments in the lung cancer field. She also developed and managed a national training workshop for grassroots advocates to learn strategies for community advocacy. Through her work in healthcare advocacy, Alice developed interest in patient and stakeholder engagement in the research process. Prior to working at Free to Breathe, she worked at the University of Wisconsin-Madison as a research assistant and associate in the field of biological sciences.
Alice holds a PhD in Molecular and Environmental Toxicology from the University of Wisconsin-Madison and a Bachelors of Arts in Biology from Albion College. In her free time, Alice loves to cook, hike and camp. She is also an active volunteer with the Boy Scouts, her church and neighborhood association.
Email: Alice.Yuroff@fammed.wisc.edu
Phone: (608) 263-6196
---
WREN Support Staff

In her role as the University Services Program Associate, Denise is responsible for providing complex administrative support to the program, ensuring that all staff members have the resources they need to keep things running smoothly. Denise has a broad based experience having provided administrative, accounting, and management support to various private sector industries throughout her career.
Email: Denise.Grossman@fammed.wisc.edu
Phone: (608) 262-1112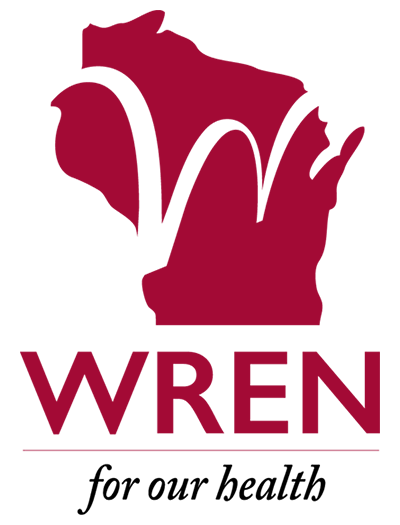 Contact Information
For more information or to support our work, please contact:
Wisconsin Research & Education Network
UW Department of Family Medicine & Community Health
1100 Delaplaine Court
Madison, WI 53175
(608) 262-1112
wren@fammed.wisc.edu