WREN Medical Director

Dr. Schrager joined the University of Wisconsin Department of Family Medicine and Community Health as faculty at Northeast clinic in 1996. A graduate of Dartmouth College, Sarina received her MD degree from the University of Illinois College of Medicine at Chicago in 1992. She completed her residency in family medicine at the MacNeal Hospital program in Berwyn, Illinois in 1995 and then completed a self-designed fellowship in Women's Health at MacNeal that combined graduate work in Women's Studies with clinical care in family practice and low risk obstetrics.  She received a MS in Population Health in 2011 with a focus on the epidemiology of osteoporosis in women with cognitive disabilities.
Her teaching focus is on women's health education for residents. She practices full spectrum family medicine at Northeast Clinic and works at the department doing faculty development and promotions and mentoring.  She was the director of the Academic Fellowship from 2008-2020 and is currently the Editor in chief of the Wisconsin Medical Journal and the Medical Editor of FPM. 
 Dr. Schrager has a longstanding interest in practice based research and has worked with WREN for many years. Her current research interests include work life balance and shared decision making in cancer screening.  She looks forward to working with researchers in real world primary care practices making discoveries that will impact the practice of primary care.
Email:  sbschrag@wisc.edu
---
WREN Associate Director

Mary Henningfield joined the WREN team in 2018. Prior to joining WREN, Mary served as the Director of Scientific Education and Research at Free to Breathe, a national lung cancer advocacy organization. At Free to Breathe, she provided oversight to the development and execution of patient education, outreach, and advocacy programs. She also managed their research grant program, which awarded funding for young investigators, studies of lung cancer metastasis, and innovations to facilitate patient enrollment in clinical trials.
Mary has held positions at Abbott Laboratories, Covance, Inc., Inventiv Health, and other medical communications companies. As a Clinical Research Scientist for Abbott Laboratories, Dr. Henningfield designed and executed research plans to study the effects of nutrients on the immune system. She is the inventor of a patented enteral nutrition formula for patients with traumatic injury. As the scientific lead for pharmaceutical product launches, she wrote publications covering a variety of indications, including oncology, neurology, virology, and nephrology. Dr. Henningfield has developed numerous disease awareness and education campaigns for patients, caregivers, and healthcare professionals.
Mary earned MS and PhD degrees in Nutritional Sciences from the University of Wisconsin–Madison, where she investigated the uncoupling protein of brown adipose tissue. She then held a post-doctorate position in the Hematology Department at Temple University. Her interests include health literacy, development of patient and physician education materials, shared-decision making in clinical practice, and health care disparities.
Email: Mary.Henningfield@fammed.wisc.edu
Phone: (608) 265-4477
---
WREN Program Manager

Lisa Sampson started as the Department of Family Medicine & Community Health (DFMCH) Research Program Manager in 2018. In her role, she provides administrative leadership to the DFMCH research enterprise and the Wisconsin Research and Education Network (WREN). She provides administrative research and grant management support. In addition, she also provides oversight and leadership to assure greater integration among DFMCH research programs.
Lisa received a Master's in Business Administration from Cardinal Stritch University in 2012. Previously, Lisa worked in laboratory, clinical and translational research for over 17 years in the UW Department of Radiology.
In her free time, Lisa enjoys spending time with her husband and two daughters. She enjoys showing horses, spending time outdoors, and coaching basketball.
Email: Lisa.Sampson@fammed.wisc.edu
Phone: (608) 265-4671
---
WREN Lead Research Coordinator

Alice joined the WREN team in 2016. Prior to her role with WREN, she worked for Free to Breathe, a national lung cancer patient advocacy foundation. In her role as Free to Breathe's program manager, Alice was responsible for strategic planning, oversight and implementation of the organization's research, outreach, educational and advocacy programs. She planned and implemented a wide range of programs to further the organization's mission including conferences, research grants, patient education resources and community engagement initiatives. She coordinated the organization's national continuing medical education conferences, which brought together medical professionals each year to learn about developments in the lung cancer field. She also developed and managed a national training workshop for grassroots advocates to learn strategies for community advocacy. Through her work in healthcare advocacy, Alice developed interest in patient and stakeholder engagement in the research process. Prior to working at Free to Breathe, she worked at the University of Wisconsin-Madison as a research assistant and associate in the field of biological sciences.
Alice holds a PhD in Molecular and Environmental Toxicology from the University of Wisconsin-Madison and a Bachelors of Arts in Biology from Albion College. In her free time, Alice loves to cook, hike and camp. She is also an active volunteer with the Boy Scouts, her church and neighborhood association.
Email: Alice.Yuroff@fammed.wisc.edu
Phone: (608) 263-6196
---
WREN Research Coordinators
WREN Research Coordinators, operationalize, and implement quantitative, qualitative, and mixed-method research projects at WREN clinics throughout the state. In addition to research coordination, our Coordinators are certified Practice Facilitators able to engage with primary care clinics to evaluate and improve their quality of care. Due to the statewide distribution of WREN practices and WREN associates, Coordinators travel throughout the state.

Keelin graudated with a Bachelor of Arts in Biochemistry from Capital University in May of 2020.
Prior to her role at WREN, Keelin worked in a bioanalytical laboratory at PPD, part of Thermo Fisher Scientific. While at PPD, Keelin conducted analysis of samples obtained from subjects in clinical and non-clinical trials to obtain pharmacokinetic data. Keelin also became a key member of her team at PPD, helping train new employees and keeping her team on track to meet data deadlines. Public health has been a passion of Keelin's for several years, and she is excited about transitioning from a laboratory position into a public health research position.
Keelin's professional interests include women's health, health equity, and climate change impacts on community health. Outside of work, Keelin enjoys cooking, reading, reorganizing her kitchen, and going on long walks with her dog and husband.
Email: Keelin.McHugh@fammed.wisc.edu

Meagan joined the Department of Family Medicine and Community Health in 2018 after graduating from the University of Wisconsin-Madison with a Master's in Social Work.
In addition to her role at WREN, she is the Program Manager for the Strengthening Treatment Access and Retention- Quality Improvement (STAR-QI). Prior to her current roles, she worked with Wisconsin Voices for Recovery as an outreach specialist and provided support to recovery organizations implementing peer support programs, conducted community Narcan trainings, and connected those in need with local treatment and recovery resources.
Meagan's professional interests include substance use, recovery, and behavioral health treatment. Outside of work Meagan enjoys reading, cooking, going on walks with her dogs, and coaching softball.
Email: Meagan.Sulikowski@fammed.wisc.edu

Alyssa joined the WREN team in 2018. She holds a Bachelor of Science in Kinesiology from the University of Wisconsin-Madison.
Prior to her role with WREN, Alyssa worked in laboratory, clinical and translational research throughout her undergraduate years in the UW Department of Radiology and UW Department of Surgery. During her Senior Practicum, she worked as a Clinical Exercise Physiologist Intern in Cardiac Rehabilitation at UnityPoint Health-Meriter, where she focused on patient education, disease management and exercise physiology.
Some of Alyssa's academic interests include exercise as a mode of treatment, mental health and substance use disorders and cancer research. Outside of work, Alyssa enjoys riding and showing horses, waterskiing and snowmobiling.
Email: Alyssa.Turnquist@fammed.wisc.edu
Phone: 608-262-3357
---
WREN Support Staff

In her role as the University Services Program Associate, Denise is responsible for providing complex administrative support to the program, ensuring that all staff members have the resources they need to keep things running smoothly. Denise has a broad based experience having provided administrative, accounting, and management support to various private sector industries throughout her career.
Email: Denise.Grossman@fammed.wisc.edu
Phone: (608) 262-1112

Nathaniel Javid, BA provides back up support for the Wisconsin Research and Education Network (WREN).
Prior to his role with WREN & DFMCH, Nathaniel worked at the Wisconsin State Laboratory of Hygiene in the Office of the Director. Nathaniel holds a BA in Environmental Studies from Beloit College and is passionate about community health, with particular concern for environmental and social justice.
Outside of work, Nathaniel enjoys outdoor activities with his family and friends, researching local history, and playing piano.
Email:  Nathaniel.Javid@fammed.wisc.edu
Phone: (608) 265-9411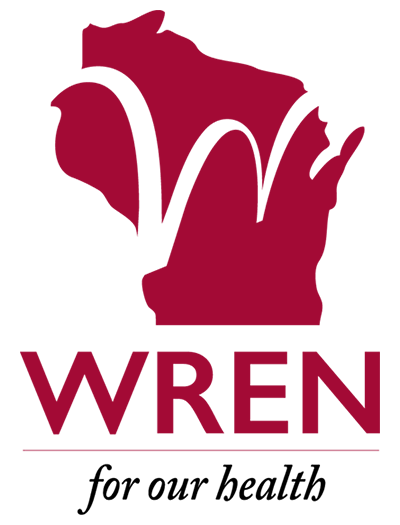 Contact Information
For more information or to support our work, please contact:
Wisconsin Research & Education Network
UW Department of Family Medicine & Community Health
610 N Whitney Way, STE 200
Madison, WI 53705-2700
(608) 262-1112
wren@fammed.wisc.edu