How to Use This Resource
The Integrative Health educational materials below are organized into the following groupings:
Self-Care – Organized into eight components of pro-active self-care and focused on lifestyle strategies and skills to support the whole person, body, mind, and spirit.

Professional Care – Explore ways clinicians and others can enhance whole health and well-being for various conditions through an integrative approach while bringing the best clinical care to patients.

Complementary and Integrative Approaches – Explore therapeutic and lifestyle approaches to health that focus on the whole person, are informed by evidence, and are aimed at achieving optimal health and healing.

Modules: All modules include a brief overview for clinicians, and several downloadable PDFs, including a more detailed handout for clinicians, a patient-focused handout, and one or more handouts on relevant topics for integrative approaches to care.

Handouts: These downloadable PDF files are patient-focused education on integrative self-care.
---
New Handouts

NEW The Anti-Inflammatory Lifestyle
NEW Managing Carbohydrates For Better Health
NEW Elimination Diet
NEW Vitamin E (Dietary Supplement Guide)
---
Self-Care
Physical Activity
Currently under development
Surroundings – Physical and Emotional
Personal Development
Nutrition & Diets
Sleep & Rest
Family, Friends & Co-Workers
Currently under development
Meaning & Purpose
Currently under development
Mind & Emotions
---
Professional Care
Bone Health
Cancer Care
Digestive Health
Endocrine Health
Heart Health
Immune System Health
Men's Health
Mental Health
Pain
Reproductive Health
Skin Health
Currently under development
Women's Health
---
Complementary and Integrative Approaches
Biologically-Based Approaches
Dietary Supplements
Mind-Body Medicine
Manipulative and Body-Based Therapies
Energy Medicine
Whole Systems of Medicine
En Español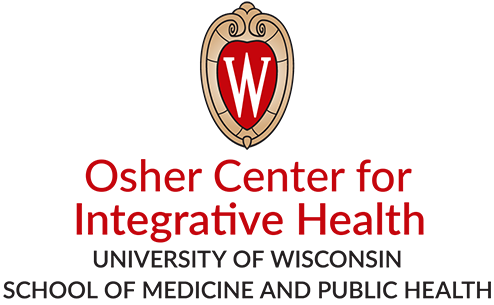 Contact Information
For more information or to support our work, please contact:
Sara Arscott, PhD, CCRP
UW Integrative Health Program
Dept. of Family Medicine & Community Health
1100 Delaplaine Ct.
Madison, WI 53715-1896
Phone: (608) 262-2218
Feedback
Please help us make our modules as useful as possible by filling out our brief module evaluation form.