Search Osher Center for Integrative Health Content

Health, Wellness, and Resilience during COVID-19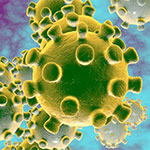 During these unprecedented times, people are wondering what they can do to stay safe and healthy and minimize the risks of contracting COVID-19. This section will be updated regularly and contains resources for clinicians and patients on nutrition and lifestyle-related practices to fortify health, wellness, and resilience during this time.
---
Integrative Whole Health Resources
The Integrative Health educational resources on this page are organized into Self-care and Professional care categories based on the Circle of Health graphic shown below. For more information about how to use the Circle of Health see Whole Health: Integrative Care Starts With Me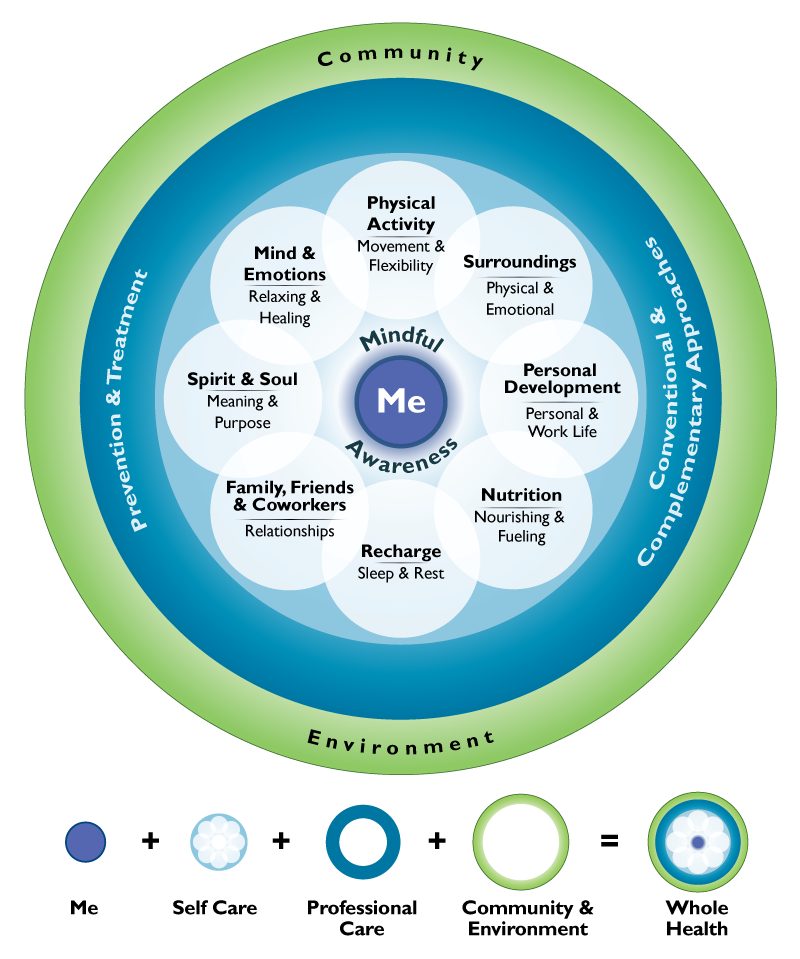 Self-Care – Organized into eight components of pro-active self-care and focused on lifestyle strategies and skills to support the whole person, body, mind, and spirit.

Professional Care – Explore ways clinicians and others can enhance whole health and well-being for various conditions through an integrative approach while bringing the best clinical care to patients.

Complementary and Integrative Approaches – Explore therapeutic and lifestyle approaches to health that focus on the whole person, are informed by evidence, and are aimed at achieving optimal health and healing.

Integrative and Whole Health Implementation – Integrative Whole Health is patient-driven and personalized. As a system, Integrative Whole Health seeks a cultural shift in perspective within healthcare teams, medical centers, and beyond to empower patients and be more fulfilling for clinicians. The resources in this section explore how clinicians can engage in their own self-care to increase resiliency and avoid burnout and how to implement strategies in clinical practice to achieve the goals of Integrative Whole Health.

Modules: All modules include a brief overview for clinicians, and several downloadable PDFs, including a more detailed handout for clinicians, a patient-focused handout, and one or more handouts on relevant topics for integrative approaches to care.

Handouts: These downloadable PDF files are patient-focused education on integrative self-care.
---
Self-Care
---
Professional Care
Bone Health
Mental Health
Pain
---
Complementary and Integrative Approaches
Biologically-Based Approaches
Dietary Supplements
Mind-Body Medicine
Manipulative and Body-Based Therapies
Energy Medicine
Whole Systems of Medicine
En Español
---
Integrative and Whole Health Implementation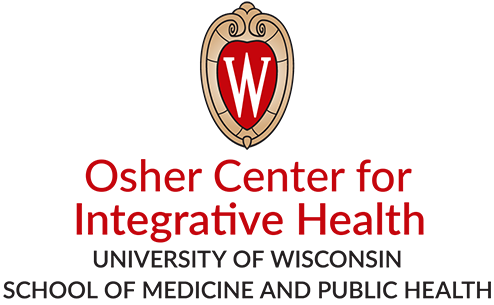 Contact Information
For more information or to support our work, please contact:
Sara Arscott, MS, PhD
Outreach Program Manager
Osher Center for Integrative Health at University of Wisconsin–Madison
Dept. of Family Medicine & Community Health
Phone: (608) 262-2218
Feedback
Please help us make our modules as useful as possible by filling out our brief module evaluation form.