Health, Wellness, and Resilience during COVID-19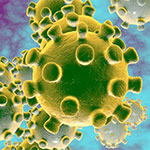 During these unprecedented times, people are wondering what they can do to stay safe and healthy and minimize the risks of contracting COVID-19. This section will be updated regularly and contains resources for clinicians and patients on nutrition and lifestyle-related practices to fortify health, wellness, and resilience during this time.
---
Integrative Whole Health Resources
The Integrative Health educational resources on this page are organized into Self-care and Professional care categories based on the Circle of Health graphic shown below. For more information about how to use the Circle of Health see Whole Health: Integrative Care Starts With Me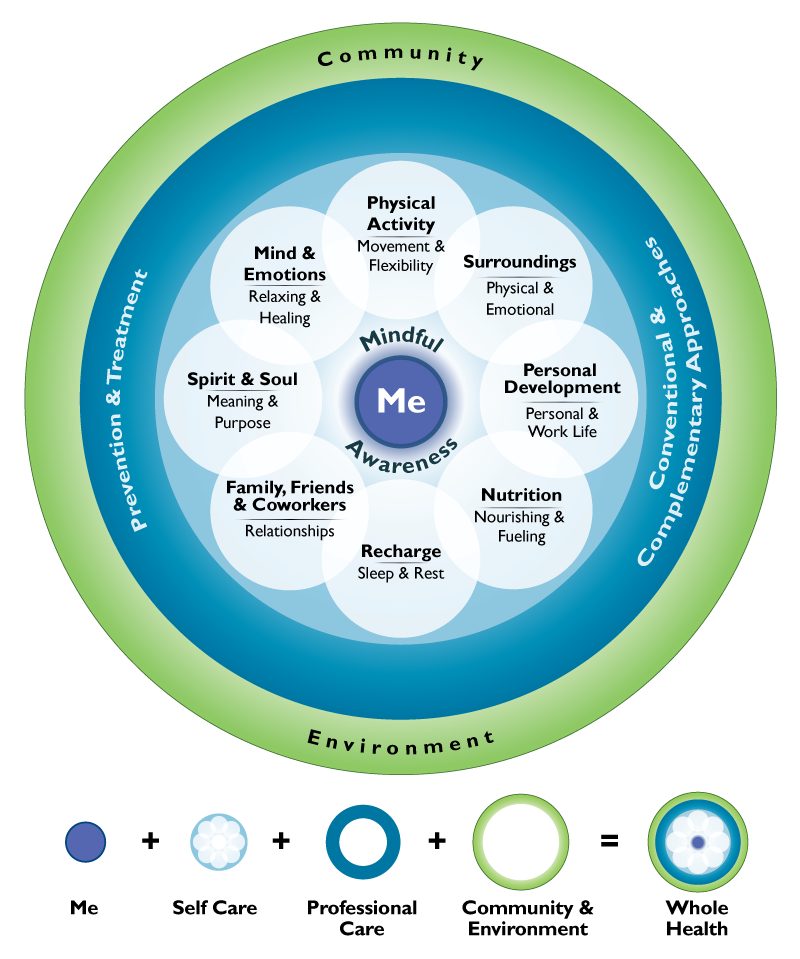 Self-Care – Organized into eight components of pro-active self-care and focused on lifestyle strategies and skills to support the whole person, body, mind, and spirit.

Professional Care – Explore ways clinicians and others can enhance whole health and well-being for various conditions through an integrative approach while bringing the best clinical care to patients.

Complementary and Integrative Approaches – Explore therapeutic and lifestyle approaches to health that focus on the whole person, are informed by evidence, and are aimed at achieving optimal health and healing.

Modules: All modules include a brief overview for clinicians, and several downloadable PDFs, including a more detailed handout for clinicians, a patient-focused handout, and one or more handouts on relevant topics for integrative approaches to care.

Handouts: These downloadable PDF files are patient-focused education on integrative self-care.
---
Self-Care
Mindful Awareness
Physical Activity: Movement & Flexibility
Currently under development
Surroundings: Physical & Emotional
Personal Development: Personal & Work Life
Nutrition: Nourishing & Fueling
Recharge: Sleep & Rest
Family, Friends, & Co-workers: Relationships
Spirit & Soul: Meaning & Purpose
Mind & Emotions: Relaxing & Healing
---
Professional Care
Bone Health
Cancer Care
Digestive Health
Endocrine Health
Heart Health
Immune System Health
Men's Health
Mental Health
Pain
Reproductive Health
Skin Health
Currently under development
Women's Health
---
Complementary and Integrative Approaches
Biologically-Based Approaches
Dietary Supplements
Mind-Body Medicine
Manipulative and Body-Based Therapies