The Integrative Health approach is patient-driven and personalized.  It incorporates elements of self-reflection, assessment, shared goal setting, and various types of support to achieve those goals.  Using a patient vignette, this overview illustrates how to implement these strategies in clinical practice.  It also demonstrates how an Integrative Health visit can empower patients and be more fulfilling for clinicians.
Key Points
Every Integrative Health visit will be unique, but there are certain elements, the "Key Principles of Personal Health Planning," that are likely to be part of most of them.  These include Self Reflection, Assessment, Goal Setting, and help with achieving the goals that are set, through Education, Skill Building, Resources, and Support.
By focusing on a person's values and building the visit upon what really matters to them, you take the conversation in new directions.  People are more likely to adhere to the plan if you co-create it with them, focusing on their values.
It is helpful to have your own introduction to Integrative Health (an "Elevator Speech") that you can share with patients or colleagues who are new to the Integrative Health approach.
Make use of the Personal Health Inventory (PHI) for doing Integrative Health assessment.  There are tips you can follow as you review them, to make the most out of the information they contain.
All the elements of a conversation—who, what, when, where, and how—can be shaped to support being integrative in a visit.
Tailor your approach to your own practice style, and take time to decide how best to document and bill for Integrative Health visits.
Remember, providing Integrative Health takes a team.  Patients may learn about Integrative Health, complete a PHI, and choose areas to focus on before they ever visit a clinician.  There are many ways for them to create their own health plans too.
Please see the downloads section for more detailed clinician and patient information.
Disclaimer: This information is for general education. Please work with your health care practitioner to use it in the best way possible to promote your health.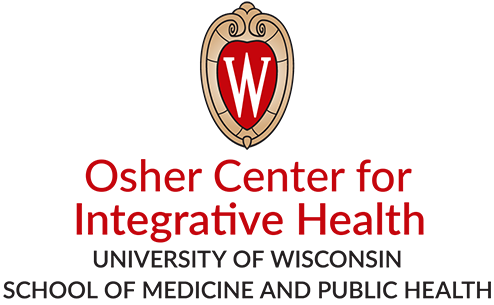 Downloads:
For Clinicians
Feedback
Please help us make this module as useful as possible by filling out our brief module evaluation form.