An Integrative Approach to Recurring Headaches
Determine if headaches are from medication overuse
Create a plan for discontinuation of pain medication.
Possible bridge therapy-

Naproxen Sodium or Meclofenamate Sodium or Prednisone
Acupuncture
Raskin protocol-most effective for severe rebound headaches
Identify and remove headache triggers:
Headache diary
Headache elimination diet
Stress reduction
Biofeedback
Initiate preventive therapy (raise the headache threshold):
Assess myofascial tension in neck and shoulders; refer for body work as needed.
Initiate trial of supplements

Vitamin B2 (Riboflavin). 400 mg qd
Magnesium. 600 mg qd
Feverfew. 25 mg bid
CoEnzyme Q-10. 150 mg a day, for adults; 1-3 mg/kg/day for children.
Fish oil/olive oil. Fish oil: 756 mg qd EPA; 498 mg qd DHA and olive oil 1,382 mg oleic acid daily

Butterbur (Petasites). Petadolex 50-100 mg bid

Medicate for concomitant conditions. See Pearls for Clinicians below for details.
Initiate mind/body approaches.

Mindfulness-Based Stress Reduction
Breathing Exercise
Guided Imagery
Self-Hypnosis

Consider craniosacral therapy for headaches that result from cranial trauma.
Please see the downloads section for more detailed clinician and patient information.
Disclaimer: This information is for general education. Please work with your health care practitioner to use it in the best way possible to promote your health.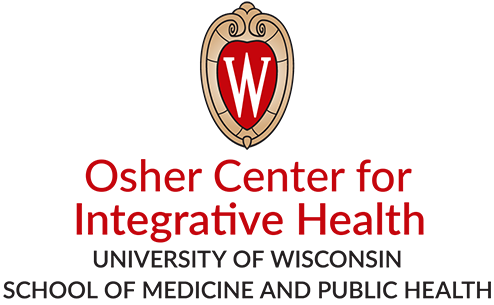 Downloads:
For Clinicians
Handouts for patients:
Feedback
Please help us make this module as useful as possible by filling out our brief module evaluation form.