An Integrative Approach to Healthy Bones: Osteoporosis, Osteopenia, and Fracture Prevention
An evidence-based, integrative approach to maintaining bone health throughout the life cycle includes a six-step approach:
1. Nutrition
Don't rely on dairy products alone
Eat a few servings of soy daily
Vitamin D has important role in calcium absorption
Vitamin A > 3000 IU daily can increase fracture risk
Alcoholic beverages can increase fracture risk
Limit caffeine to < 300 mg (4 cups) daily. Tea is protective even with caffeine.
Avoid colas (5-6/week is a risk factor for osteoporosis)
Eat to decrease inflammation
Eat omega-3 fats
Eat 8-10 servings of fruit and vegetables daily; decrease animal protein
DASH and Mediterranean diets helpful
2. Supplements
Calcium – high doses of calcium supplements may increase risk for fractures, and calcium levels may be tied to risk of myocardial infarction. Guide patients to get recommended daily allowance through combination of food and supplements until further research is available. Add Vitamin D when taking calcium to mitigate cardiac risk. Recommended dosages and equivalents for various formulations can be found in Downloads section to the right.
Vitamin D – dosing recommendations vary. Studies found 700-800 IU of D3 daily reduces risk for fractures and decreases muscle-wasting. Some recommend 1000 IU for people > age 65. Some recommend 2000 IU of D3 daily for all adults. Those living farther from the equator may require more Vitamin D due to less time in the sun. It can help to assess levels through lab testing to gauge how much any given person needs.
Vitamin K – K1: 1-10 mg daily; K2: 45 mg daily
Magnesium – 400-800 mg daily
3. Lifestyle
Exercise—vigorous walking, weight-bearing, and resistance training
Tai Chi to improve balance, preventing falls
Smoking cessation
4. Fall Prevention
5. Medications for Bone Density
6. Other Approaches
Mind-body approaches-stress reduction
Sun exposure
Please see the downloads section for more detailed clinician and patient information.
Disclaimer: This information is for general education. Please work with your health care practitioner to use it in the best way possible to promote your health.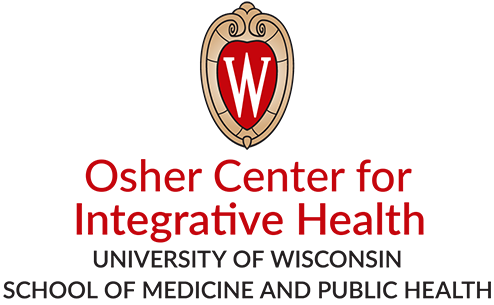 Downloads:
For Clinicians
Handouts for patients:
Feedback
Please help us make this module as useful as possible by filling out our brief module evaluation form.