An Integrative Approach to Low Back Pain
Current treatments for low back pain lasting longer than a year are expensive, with questionable efficacy and safety. There is a need to intervene early to prevent long-term disability.
Evidence suggests that treating non-cancer related nociceptive chronic pain with opioid medications may not be the ideal nor least harmful approach.
Evidence-based recommendations published by the National Institute of Clinical Excellence (NICE) from the United Kingdom for the management of low back pain support the clinical application of manual therapy, acupuncture, non-steroidal anti-inflammatory drugs, psychological therapy and exercise.
An integrative approach involves an interdisciplinary team guided by the medical home and focused on three objectives:
to empower patients to assume an active role in their care
to decrease pain and increase function and quality of life
to prevent chronic disability with reduced need for long-term therapies.
Recommended approach: Use insight from your relationship with your patient to tailor the treatment plan. Guide the patient in choosing one approach from each of the following three groups. Provide support and regular follow-up. Refer patient to spine or pain specialist if improvement does not occur.
1. External/Physical (Osteopathic Manual Therapy, Chiropractic, Massage, Acupuncture, NSAIDS)
High velocity low amplitude (HVLA) forces to joints of the spine
Non-HVLA therapy (muscle energy, positional release therapy)
Massage
Acupuncture
NSAIDS
2. Internal/Emotional
Cognitive behavioral therapy
Emotional awareness therapy
Mindfulness
3. Reconditioning (strength and support)
Physical therapy
Yoga therapy
Structured fitness classes
Back exercises
Feldenkrais Method®
Please see the downloads section for more detailed clinician and patient information.
Disclaimer: This information is for general education. Please work with your health care practitioner to use it in the best way possible to promote your health.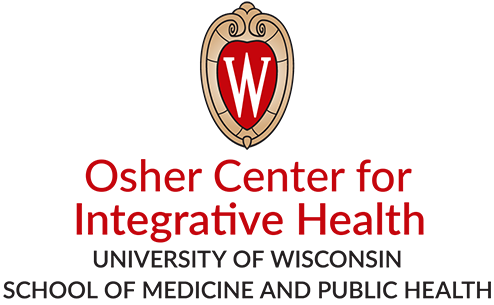 Downloads:
For Clinicians
Videos
Handouts for patients:
Madison, WI Resources
Feedback
Please help us make this module as useful as possible by filling out our brief module evaluation form.