Non-Pharmaceutical Therapy for Osteoarthritis
Lifestyle
Exercise
Maintain ideal weight
Nutrition
Anti-inflammatory diet possibly beneficial. Evidence limited.
Consider omega-3 fatty acid supplementation. More research needed.
Mind-Body
Useful adjuncts to treatment: biofeedback, cognitive behavioral therapy, guided imagery, self-hypnosis, journaling, meditation/mindfulness based stress reduction.
Acupuncture
Mounting evidence for therapeutic value.
Manipulative Therapies
Research showing benefit beginning to emerge.
Dietary Supplements
Glucosamine 1500 mg daily in 3 divided doses
Chondroitin Sulfate 1000-1200 mg daily single or divided doses
S-Adenosyl-L-Methionine (SAMe) 200 mg tid; may take up to 1600 mg qd
Methyl Sulfonyl Methane (MSM) 500-1000 mg two to three times daily
Herbal Anti-Inflammatories (see Pearls for Clinicians on Osteoarthritis for dosage, efficacy, and precautions):

Boswellia
Cat's Claw
Devil's Claw
Ginger
Phytodolor
Stinging Nettle
Turmeric
Willow Bark

Other supplements: see Pearls for Clinicians on Osteoarthritis for supplements with future promise.
Please see the downloads section for more detailed clinician and patient information.
Disclaimer: This information is for general education. Please work with your health care practitioner to use it in the best way possible to promote your health.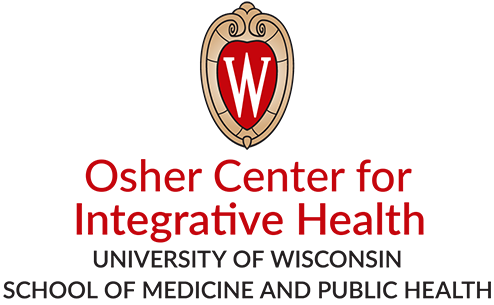 Downloads:
For Clinicians
Handouts for patients:
Feedback
Please help us make this module as useful as possible by filling out our brief module evaluation form.